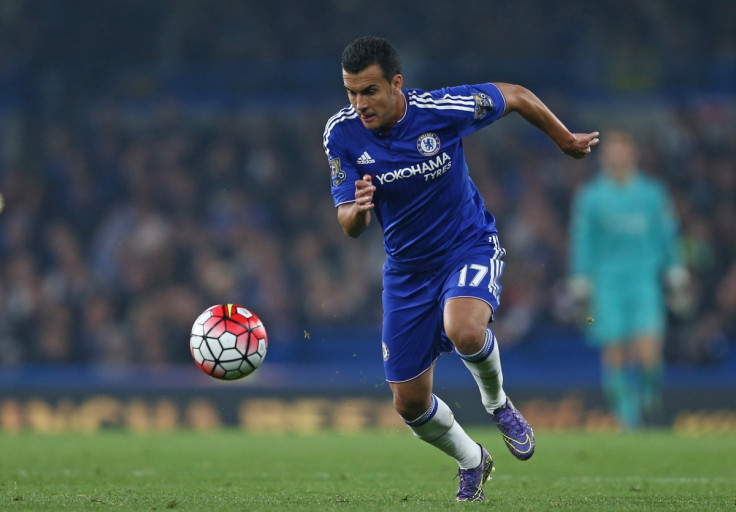 Chelsea winger Pedro admits he is struggling to come to terms with the demands of playing football in the Premier League. After becoming frustrated with a lack of first team opportunities at Barcelona, Pedro, 28, joined the Premier League champions in a deal worth £21m ($32m) during the summer transfer window.
The Spain international looked poised to deliver an instant impact after scoring and providing an assist on his debut for the Blues, but has failed to reach those heights for his new club since then. Pedro's struggles have coincided with Chelsea's dire form in the opening months of the new season but the winger admits his own difficulties in adapting are holding him back.
"It is hard. It is very different to what I am used to," Pedro was quoted as saying by the Mirror. "But, little by little, I am integrating more, adapting with my teammates and the team and that is the most important thing.
"Everything is different, very different to the football I am used to. I think there are a lot of differences, very physical football, very strong. A lot of players attack and it is always complicated. All the games are competitive and very balanced."
Pedro's struggles in the Premier League have been noted by his former teammates. Brazil fullback Dani Alves recently insisted the winger would have been happier had he remained at the Nou Camp while manager Luis Enrique has suggested his wish for first team football would have been granted had he stayed, with Lionel Messi and Rafinha currently out injured.
"We know what the situation was with Pedro, he explains it very well and we understand it, it's logical, he wanted to play more and over the course of a player's career you have to make decisions," Enrique said in a press conference.
"Perhaps now after what has happened [with the injuries] he might want to change that decision. You should ask him. We were very happy with his performances and now we just can wish him the best where he is now. It's not a question of us missing him. It was his decision and we can't say anything else."