Chelsea youngster Patrick Bamford targets becoming long-term replacement for Didier Drogba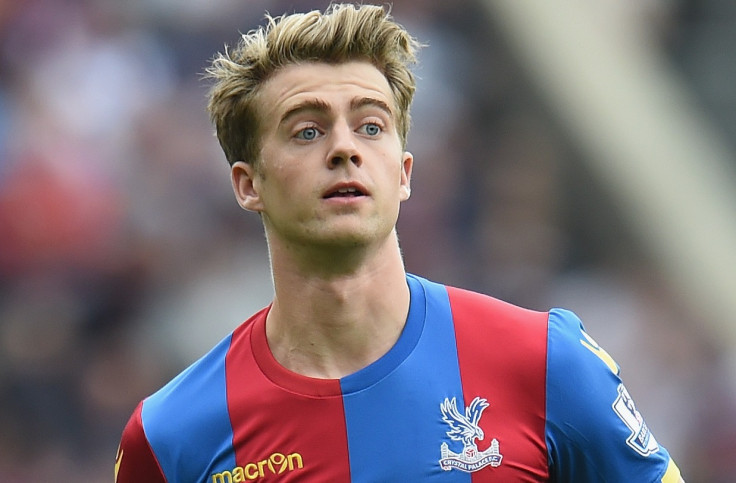 Chelsea youngster Patrick Bamford is optimistic that he remains in manager Jose Mourinho's future plans despite being loaned out for a fourth season in a row, this time to Premier League rivals Crystal Palace. The 21-year-old has played for Milton Keynes Dons, Derby County and Middlesbrough in the Football League during the last three campaigns, but has been given his first chance to impress in the top flight this term.
The England Under-21 international is highly regarded in west London despite having never made an appearance for the club since joining from Nottingham Forest in 2012. Bamford netted 17 goals for beaten play-off finalists Boro last term, form that sees him handed a full season in the Premier League at Selhurst Park.
The striker was handed his league debut in the 2-1 defeat to Arsenal but is expected to be a key figure for Alan Pardew's men this term. The Grantham-born forward was overlooked as the replacement for Didier Drogba in the Chelsea first team this season, with Radamel Falcao being loaned in from Monaco, but Bamford is confident he can eventually fill that birth.
"I did think that [I could replace Drogba] for a bit," Bamford told The Guardian, before making his debut against Arsenal. "People have said that if anyone is going to get the best out of Falcao, then it probably will be Jose. But we'll see. It's only a year loan [with Falcao], which kind of spins back to me on a positive. If it's a year loan and I do well, then you never know what can happen.
"I have to believe [that I will play for the first team], because if I didn't there would be no point in doing all of this. In my head, if I don't get a shot at Chelsea, personally, I think I will have failed.
"When I decided to move to Chelsea I got a bit of stick at the time, but I didn't move just because of the money or just because it was a big club. I moved there because I wanted to play for them. If I gave up without ever having a proper shot at it... whether that means doing a season on loan in the Premier League and going back there and trying to fight for a place, or whatever it may be. If I didn't do that without someone saying: 'Look, you're not going to make it at Chelsea,' without them taking the decision out of my hands, then I'd think: 'I've let myself down a bit there.'"
© Copyright IBTimes 2023. All rights reserved.