David Dumeresque of Tyzack Partners looks at the increasingly important role of the Chief Digital Officer.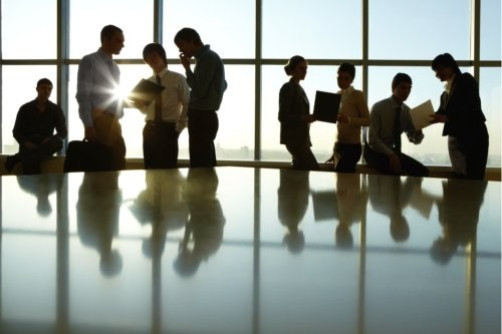 The revolution in computer hardware and architecture that began in the 1980s has run its course and is now being superseded by the beginnings of a software revolution, which will completely change established paradigms.
The business significance of this change is that software is rapidly becoming the driver of the corporate agenda. In the past, the IT department drove and controlled that agenda. Now as we embrace the digital era, it will be the users who will generate and determine what the software does for them.
The importance of this development is that the Chief Information Officer will no longer be the one who is holding all the cards when it comes to decisions about technology and issues relating to digital developments. Indeed, as a business develops it will, according to Laura Wade-Gery, executive director of multi-channel e-commerce at Marks & Spencer, the British multinational retailer, " get the IT it deserves".
Are IT departments redundant?
With management increasingly allowing employees to use their own personal devices in the workplace - devices such as smartphones, laptops, tablets etc - it is now the enterprise which is driving IT rather than IT driving the enterprise. Does this suggest, then, that IT departments are becoming redundant?
Not at all. Corporate technology is not the same as personal technology, and with developments such as wireless networks, the Cloud and big data, there are important issues to be addressed in relation to security, prevention of data loss, connectivity and geographical location of the relevant hardware. In many cases, these developments are actually resulting in greater complexity, not less. CIOs still need to maintain older legacy applications whilst integrating and managing new and innovative technologies.
The digital environment is bringing to prominence all kinds of new challenges and opportunities, from the importance of creating a sustainable corporate digital footprint to the role of social media in the organisation. Today, delivering an outstanding customer experience has become a strategic imperative.
Digital director
In many organisations, particularly those in the UK and Europe, responsibility for managing the corporate digital footprint still tends to be an ad hoc issue, often falling into the remit of the CIO. However, as corporate digital technology rapidly evolves to encompass marketing, sales, public relations and customers service channels, alongside recruitment, procurement and R&D, a different set of competencies and business-related expertise is now required.
To ensure companies achieve a competitive advantage in the digital evolution, the concept of a Digital Director is gaining in importance as organisations begin to recognise the full impact of a robust, dynamic flow of data, knowledge and information across business interests and through social activity streams.
Given the massive advances that have been made in digital innovation, what competencies and experience should Chief Executive Officers be looking for when appointing their new Chief Digital Officer (CDO)?
Visionary
First and foremost, the CDO needs to be a highly practical and accomplished businessperson and a visionary. He or she should have general business experience, functional expertise and broad leadership and influencing skills. The CDO must be able not only to drive the business forward but also to enhance the experience of all who come into contact with the organisation.
Delivering an outstanding client experience (internal and external) requires someone who has the skills to integrate social, mobile and big data into all business functions throughout the organisation. Since this transcends any individual area within the organisation, the CDO must have a single-minded focus coupled with the personality to work closely with others to "make it happen".
Two further key attributes are agility and creativity. The CDO needs to be agile on all fronts, but most importantly needs to understand the content requirements and how the technology can enable and enhance it. Given that the number of consumer touch-points has increased significantly even over the last five years, the increase in connectivity and the advent of smartphones and tablet computers have provided customers with significantly greater control over the research and purchase processes.
Real sophistication
Mobile platforms are evolving very quickly and are beginning to play an important role in how companies communicate with their customers and their own people. The new CDO will need to be very adroit at ensuring the business model adapts to this "next big thing".
Quoting Wade-Gery, digital enables you to do something you could not do before. "It is straightforward to use digital channels to replicate what you did in an analogue way. However, real sophistication and adoption means you change what you actually do." Consumers can easily identify off-the-shelf experiences and automated solutions. The CDO needs to be skilled at delivering real creativity; experiences that connect with end-users and retain them as valuable customers.
According to Gartner, the global information technology research company, 25% of organisations will have a CDO by 2015. Today, one of the most significant issues in recruiting a CDO is that demand is outstripping supply in all global markets. Those CEOs contemplating the need a Chief Digital Officer need to be thinking how quickly can they act to stay ahead of their competitors.
David Dumeresque works with international executive recruitment specialists Tyzack Partners, specialising in information, communications and entertainment, financial services, professional services and consumer goods.