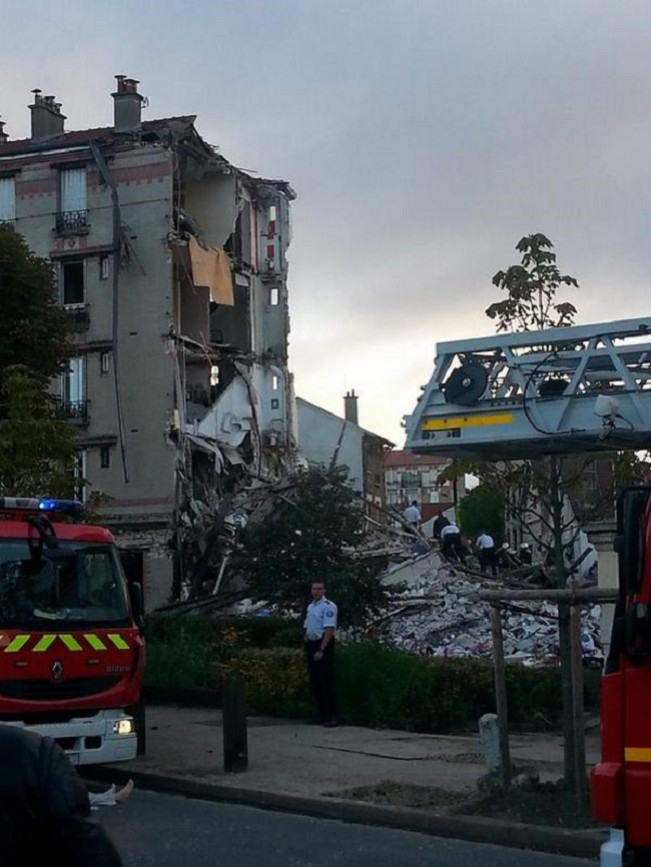 A child has been killed and 11 seriously hurt after a four-storey building collapsed in an explosion in central Paris today.
Emergency services were still searching for seven adults and five children as a state of red alert has been declared.
The blast happened at 6.30am (UK time) in the Jean-Jaures Avenue at Rosny-sous-Bois near the Paris Stock Exchange in the second arrondissement.
Around 140 firefighters are currently at the scene helping to free the trapped victims from the building.
"The search is ongoing for other possible victims in the rubble, and an alert for the mobilisation of significant medical resources has been made," a fire spokesman said.
The cause of the blast is believed to be a gas explosion.