20 people are dead and 270 injured after a series of underground gas explosions in the southern Taiwanese city of Kaohsiung.
Five fire fighters who were investigating the gas leaks in the municipality are among the dead.
Taiwan Premier Jiang Yi-huah said there were at least five explosions affecting an area of two to three square km.
The National Fire Agency said it is unclear what caused the explosions which began in the city's sewer system, however early reports suggest the blasts were caused by ruptured pipelines.
Several petrochemical companies have pipelines built along the sewage system in Chian-Chen district.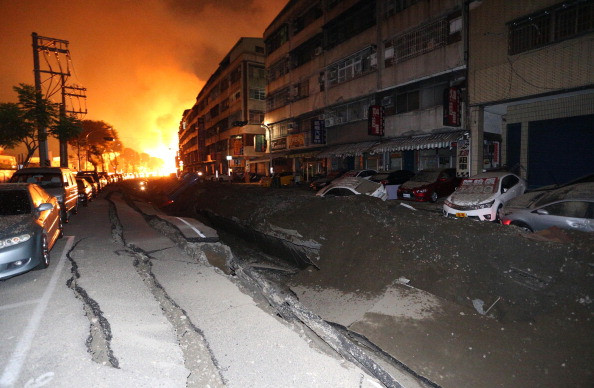 In a statement, the National Fire Agency added: "The local fire department received calls of gas leaks late Thursday and then there was a series of blasts around midnight affecting an area of two to three square kilometres."
Eye witnesses likened the force of the blast to a powerful earthquake. The explosions caused fires in nearby buildings and over turned cars, while smoke with a "gas-like smell" was seen coming out of drains.
Kaohsiung mayor Chen Chu confirmed the reports saying : "The gas explosions on Thursday night killed 15 people and injured 233 others. Our priority is to save people now. We ask citizens living along the pipelines to evacuate. Rescue efforts are still underway," she said, as she urged everyone to "follow the instructions of rescue teams at the scene, and avoid standing around and watching".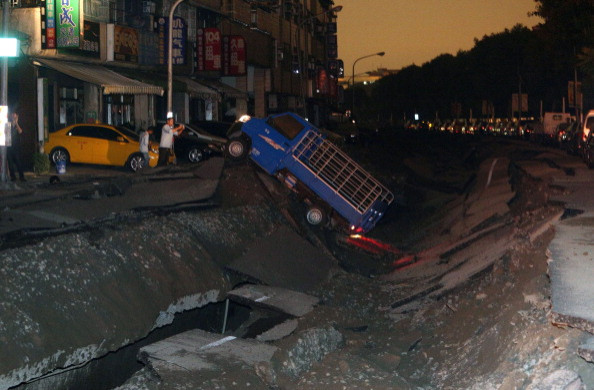 "The local government has already requested [gas suppliers] CPC and Hsin Kao Gas cut off the gas supply," she added.
Hundreds of soldiers, and fire fighters from neighbouring Tainan City and Pingtung County, have been deployed to assist with the rescue efforts.
Reports claimed emergency rooms in hospitals in Kaohsiung were packed with casualties. Officials have urged the public to stay out of affected areas while others took shelter at local schools.
The local government has set up an emergency response centre.
The incident comes just a week after a TransAsia Airways plane crashed in Taiwan during bad weather, killing 48 people.