At least 25 people were killed and 267 injured when underground gas explosions ripped through Taiwan's second-largest city, hurling concrete and cars through the air and blasting long trenches in the streets.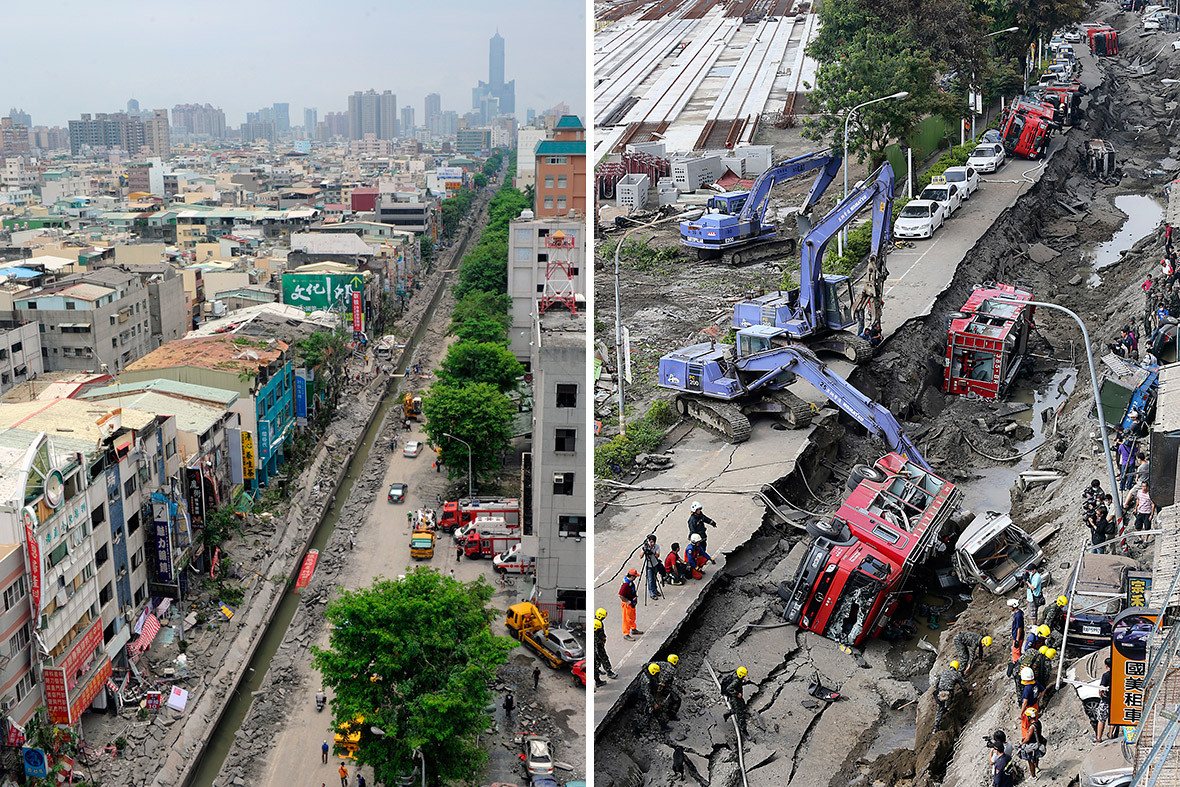 The series of five explosions around midnight struck a densely populated district where petrochemical companies operates pipelines alongside the sewer system in Kaohsiung, a southwestern port of 2.8 million people.
Firefighters called to the area in the late evening to investigate a gas leak were among the victims when the blasts went off, upending at least six fire engines.
Four firefighters were among the 25 dead as well as some of 267 people injured, the National Fire Agency said.
The death toll could rise, because many of the seriously injured were still being treated, officials said.
Three people also were reported missing in the disaster, Taiwan's second in as many weeks following a plane crash that killed 48 people on July 23.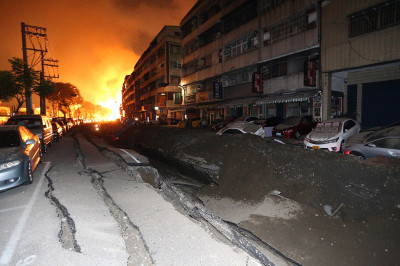 The fires were believed caused by a leak of propene, a petrochemical material not intended for public use, but the cause and source of the leak were not clear.
The exploded gas line belongs to government-owned CPC Corp, which told The Associated Press it showed no signs of problems before the explosions.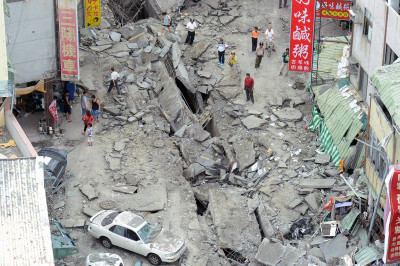 The government's disaster response centre said it was trying to prevent any knock-on gas explosions in the same place or nearby.
"In terms of what we can prevent, we're afraid another explosion could happen, as there is that possibility," said Hsu Lee-hao, an economics affairs ministry section chief staffing the disaster response centre. "We're afraid it could be in the same place or elsewhere."
Dramatic video footage shows motorists fleeing as the road splits in front of them, followed by flames spewing out of the drains.