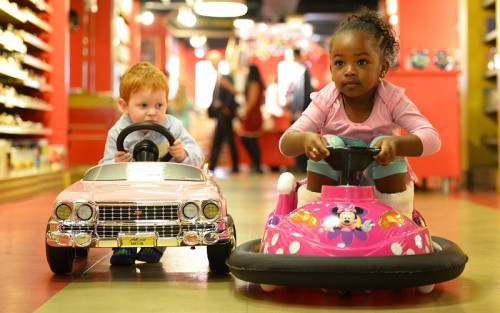 Childcare costs soared by 19% in the year to December in 2013, according to new research.
Findababysitter.com, which collected data from 231,000 nannies, child-minders and other childcare professionals, recorded the sharp rise in its annual report.
The average hourly rate for hiring help such as a nanny, housekeeper or babysitter jumped from £8.10 ($13.36, €9.77) an hour to £9.80 over the past year.
"Recent figures show childcare costs are stabilising after more than a decade of constantly rising prices," a Department for Education spokesman said.
He added: "We are taking decisive action to help families with the cost of childcare. We have increased free early education for all three and four-year-olds from 12.5 to 15 hours a week and extended support to two-year-olds from low-income families. We are also introducing tax-free childcare which will see all eligible families receive up to £1,200 towards each child's childcare costs."
The website, which also questioned 1,000 parents, found that one in four (24%) unemployed parents wanted to work but could not because of high childcare costs - increasing to two out of five of 18 to 24-year-olds.
Birmingham, Bristol, Oxford, London and Leeds were the top five cities in the UK where unemployed parents were unable to afford childcare
In addition, around half of those surveyed said the government was not doing enough to support them with childcare costs.
"Families facing a cost-of-living crisis are being failed by [Prime Minister] David Cameron, who is offering no help with the rising cost of childcare for hard-pressed mums and dads," said Lucy Powell MP, Labour's Shadow Minister for Childcare and Children.
"Soaring childcare costs are a drag on our economy and lock parents who want to get back to work out of the jobs market. Labour would introduce a primary childcare guarantee to help parents manage before-and-after school care and extend free childcare provision for three and four year olds with working parents from 15 to 25 hours."
Tom Harrow, chief executive of Findababysitter.com, said he had met MPs to discuss government policies, but accused politicians of a "lack of understanding" over childcare.
"They still think the local nursery is the only option," he explained.