Firefighters battled deadly forest fires in Valparaiso, Chile for a second night after coastal winds whipped up the flames again.
At least 12 people were killed and 500 injured as the blaze swept through the hills above the city, destroying 2,000 homes and forcing 10,000 people to flee.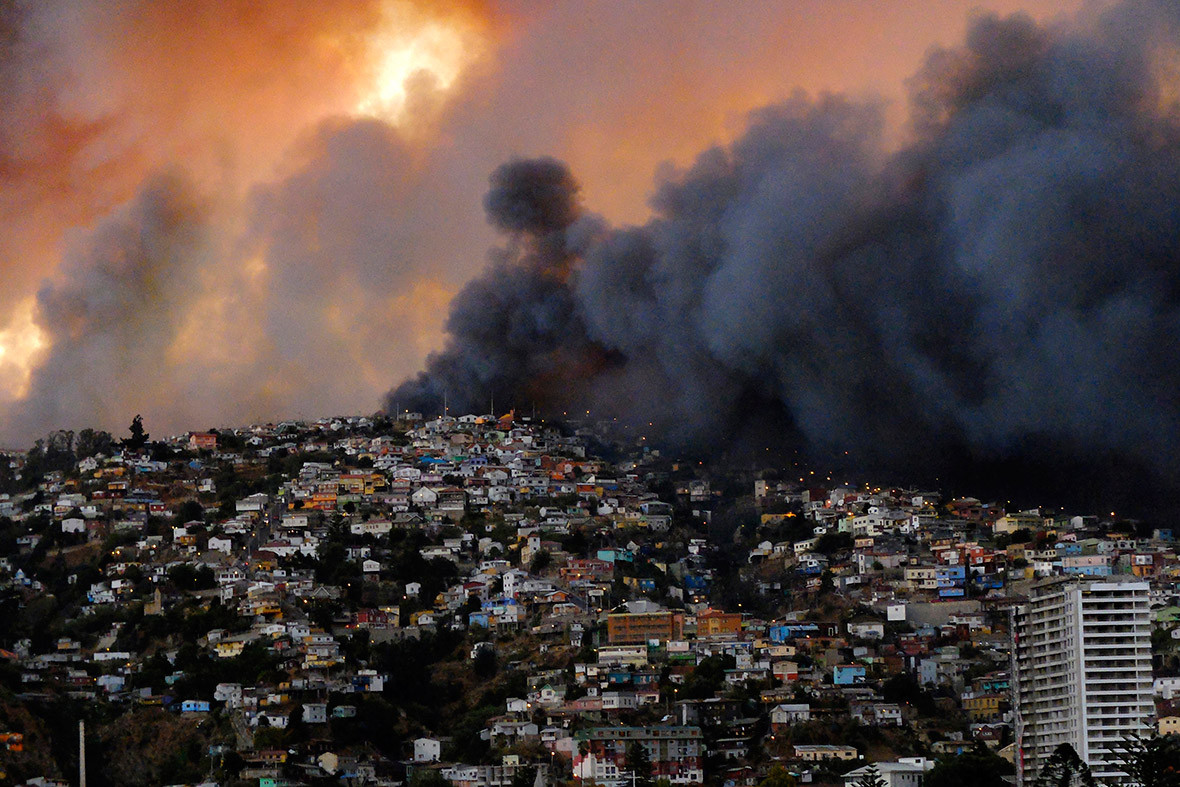 Fires emergency services thought they had under control were reignited by Sunday afternoon's winds and raged out of control, threatening to spread to more areas of the city.
The blaze began in a forested ravine next to ramshackle housing on one of Valparaiso's 42 hilltops, and spread rapidly. Hot ash rained down over wooden houses and narrow streets. Electricity failed as the fire grew, turning the night sky orange and reducing suburbs on six hilltops to ashes.