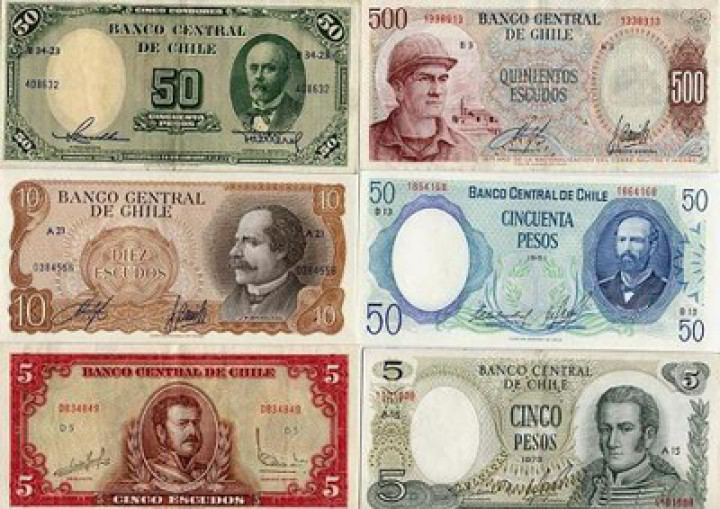 Chile's peso is headed for its first monthly gain after four straight months of losses against the dollar with the central bank continuing its easing cycle to boost growth, but more measures may be required to keep the currency's appreciating track with most data pointing to weaker prospects.
Moving off a five-year low last month, the peso is now trading at a seven-week high.
The USD/CLP traded as low as 582.40 on Wednesday, when the peso was 3.7% up from the 18 September multi-year low of 604.14.
So far this month, the Chilean currency is up 2.4% compared to an 8.1% decline suffered in the four months through September.
On October 16, the central bank of Chile cut the benchmark interest rate by 25 basis points to 3%. In September it was a 50 basis points cut.
It was the fourth straight month of rate cut as the Latin American country has been facing several challenges in shoring up economic growth while inflationary pressures remain.
The decline in Chile's peso since June can also be attributed to the broad dollar performance but the marginal retreat in the USD index in October is not reflective of the sharp peso rally, suggesting domestic factors are more important.
Will Peso Keep Upward Trend?
The decline in international prices of commodities, mainly copper which is a major export of Chile, has badly affected the South American country.
The International Monetary Fund recently trimmed its GDP growth forecasts for the Latin American and Caribbean countries for this year and the next to 1.3% and 2.2% respectively, saying lower commodity prices and domestic policy uncertainties are dragging growth.
Also, with domestic inflation still above the tolerance range of the central bank, the room for further rate cuts could be limited.
Data on 18 August showed that Chile's GDP growth rate fell to a five-year low of 1.9% in the second quarter of 2014 as domestic demand and exports fell.
The unemployment rate has rallied to a near two-year high of 6.7% in August while industrial output growth for July and August was negative.