Manchester United's all-time leading goalscorer Wayne Rooney has been urged to reject a move to the Chinese Super League and join Arsenal. Speculation is rife that the England captain is set to complete a multi-million pound move to Asia after being made surplus to requirements at Old Trafford.
The Mirror reports a clutch of sides from China are interested in a move for Rooney, who could demand wages of £750,000-a-week, bringing his annual pay packet to £39m. United paid £27m to Everton to bring the forward to the club in 2004 but could be expected to recoup £30m from any deal completed before the transfer window for clubs in China's top tier closes on 28 February.
Rooney has not played for United since the goalless Premier League draw with Hull City on 1 February due to illness and injury, and is considered a doubt for the English Football League Cup final against Southampton at Wembley. Manager Jose Mourinho is unwilling to force Rooney out of the club but admits he will not stay part of his first team plans for long.
And with his future at United looking bleak, former Tottenham Hotspur boss Harry Redknapp has advised the 31-year-old – who still has three years to run on his current deal with the 20-time English league champions – to move to Arsenal. Redknapp believes Rooney could provide valuable leadership at The Emirates Stadium, a role which has been vacant since the departures of Tony Adams and Patrick Vieira.
"There's no love lost between Jose Mourinho and Arsene Wenger but Petr Cech moved between the two managers and Wayne deserves the chance to choose his next move," he told The Evening Standard. "It is pretty clear his time at Manchester United is coming to an end. Jose is saying all the right things publicly but his team selections make it obvious he doesn't fancy him and that's his choice as manager.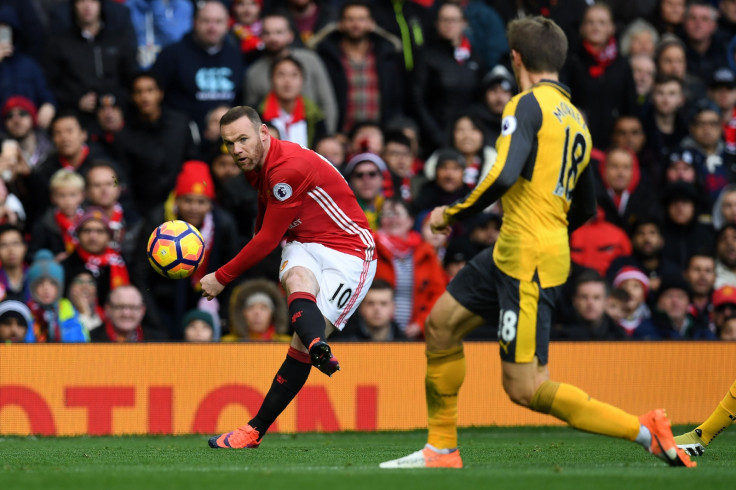 "There's a lot of talk about Rooney going to China but I can't see that happening, at least not before Tuesday's transfer window deadline. Everything would have to be 100% right and even though he has got Paul Stretford behind him – a very experienced guy and top football agent – it is a very long process to get a deal of that size over the line.
"I suppose they could have been working on a deal for a while which would help but it makes more sense to keep his options open until the summer. And if Rooney is available then, the Gunners should come in for him. Arsenal looked at him a few years ago so we know Arsene is a fan. He would improve that team overnight because they have an issue with attitude and he is a winner.
"Arsene always had Tony Adams or Patrick Vieira to set standards and call people out for him. Maybe Rooney could do that job for him now. A new challenge would give Rooney a lift, too. Things have gone stale for him but I still think he could be effective as a striker or number 10 in a Premier League team.
"Wayne says he wants to keep going with England until the World Cup in Russia next summer. His best chance of doing that would be to stay in the Premier League. He may not be the player of old but he's still the type of character to help take a team to the next level. And that's just what Arsenal need."