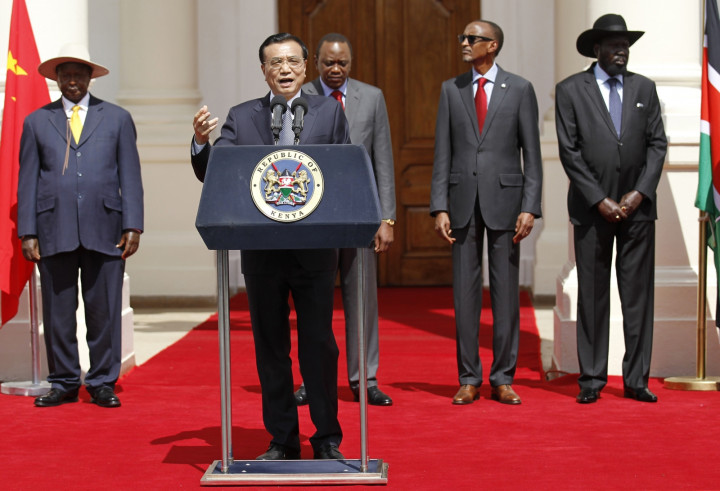 China has announced it is to dispatch 700 troops to join a United Nations peacekeeping mission in war-torn South Sudan to protect its oil investments.
Chinese Defence Ministry spokesman Geng Yansheng revealed the troops were to assist the UN with the protection of citizens and humanitarian workers who are caught up in a protracted civil-war that began in the African nation in late 2013.
The timing of the troop deployment and the location of their stationing is still being negotiated with the South Sudanese government, the foreign ministry statement confirmed.
The conflict in South Sudan ignited when the country's president, Salva Kiir, accused his deputy, Riek Machar, of launching a coup. Machar was ousted from the government and later went on to launch a rebellion against his long-time rival soon after.
The government in Juba and the Sudan People's Liberation Movement in Opposition have continued to mobilise forces in the conflict, internally displacing over 1.5 million people.
"Civilians have continued to bear the brunt of the ongoing armed conflict and of their leaders' failure to stop the fighting," said Flavia Pansieri, the United Nations deputy high commissioner for Human Rights.
"The numbers of civilians displaced across and from South Sudan has continued to rise, with no likelihood that people will return to their homes soon.
"Since the conflict began in December 2013, some 1.5 million people have been internally displaced inside the country and a reported 400,000 people have sought refuge in neighbouring Kenya, Uganda, Ethiopia and the Sudan."
When South Sudan was producing oil at full capacity, it represented 5% of China's total oil imports. The Chinese state firm China National Petroleum Corporation holds a 40% stake in a venture to develop oil fields in the world's newest country.
China has one of the largest presences of peacekeepers in Africa with the foreign ministry confirming 1,800 troops are already stationed on the continent.