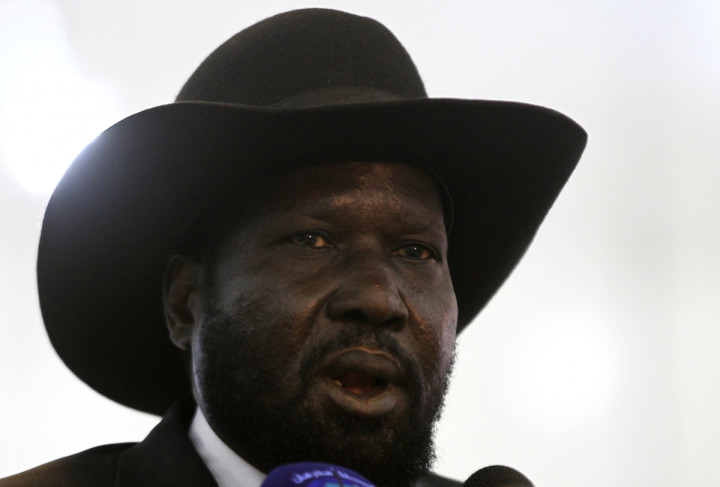 China has started sending the first of 700 soldiers to a United Nations peacekeeping force in South Sudan where Beijing has significant oil interests, according to the Wall Street Journal.
The newspaper reported that the airlift of a Chinese infantry battalion to the oil-rich Unity and Upper Nile states had begun and was due to take place over several days.
China is the biggest foreign investor in the world's newest state, where a civil war erupted in late 2013. It has significant investments in the oil sector, where Chinese workers have remained as the violence has escalated.
The conflict in South Sudan ignited when the country's President, Salva Kiir, accused his deputy, Riek Machar, of launching a coup. Machar was ousted from the government and later went on to launch a rebellion against his long-time rival soon after.
Kiir hails from the dominant Dinka ethnic group, while Machar comes from the second most numerous Nuer ethnic community. The dispute that began between two ambitious politicians has evolved into a civil war with ethnic overtones.
Over the past eight months, widespread human rights abuses have taken place, with the European Union and the United States slapping economic sanctions on the leaders they hold accountable for atrocities.
China Expands Diplomatic Role
UN officials have said it would be the first occasion that Beijing had sent a battalion to join one of its peacekeeping missions, although China has previously sent smaller units of soldiers to a UN mission in Mali.
Beijing has become increasingly involved diplomatically in the ongoing conflict.
Reports emerged in July that China's biggest arms producer had shipped a consignment of weapons worth $38m to South Sudan in June.
China has since called on the warring parties to reach an immediate ceasefire and to enter political negotiations instead.
The UN mission in South Sudan is allowed to use "all necessary means" to protect civilians at oil facilities, WSJ reported.
China's National Petroleum Corp has a 40% stake in a joint venture to develop South Sudan's oilfields.