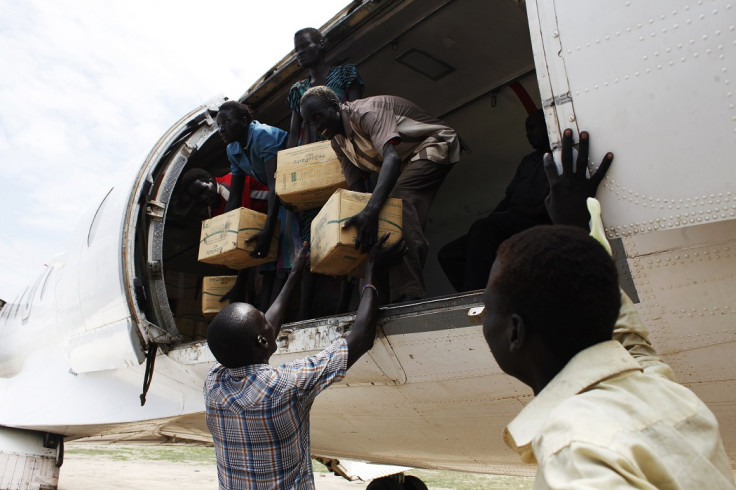 South Sudan has ordered dozens of companies and NGOs to fire their foreign employees and replace them with South Sudanese people.
The government justified its decision by saying that it aims to ensure that managerial-level positions will be held by "competent South Sudanese nationals".
"All non-governmental organisations, private companies, banks, insurance companies, telecommunication companies, petroleum companies, hotels and lodges working in South Sudan are directed to notify all the aliens working with them in all the positions to cease working as from 15th October," said a government statement, published in several newspapers.
The announcement has been met with concern, with NGOs claiming that the move will undermine the delivery of aid in many areas affected by the conflict, as foreign workers in South Sudan are employed mainly by aid agencies.
Tariq Riebl, director of Oxfam in South Sudan, told the BBC in a statement that "South Sudan is on a knife-edge and could easily tip into famine in 2015 - even though the aid effort here is huge, it is not reaching many of the people who desperately need help.
"We need to be expanding aid programmes in South Sudan, not restricting them."
NGO Save the Children was optimistic that a solution could be reached: "The Ministry of Labour, the Ministry of Foreign Affairs and UNOCHA [UN Office for the Coordination of Humanitarians Affairs] are working swiftly together to clarify the information that was reported in national and international media yesterday [16 September]" the charity told IBTimes UK.
"We always abide by the nation's labour laws with regards to the recruitment of national and international staff and we believe a solution will be found to allow our operations to continue."
The conflict in South Sudan erupted last December when President Salva Kiir, from the ethnic Dinka group, fired the then vice-president Riek Machar, an ethnic Nuer, and accused him of plotting to overthrow the regime. Machar denied the allegations and accused Kiir of carrying out violent purges.
The accusations sparked violence among the two ethnic groups, causing the death of thousands and leaving millions displaced.
Four million people are at risk of famine in the country due to lack of funds which help NGOs provide basic assistance such as food and medicine.
The UK-based Disaster Emergency Committee (DEC) said that out of the £113m needed to combat the famine in the country, to date only £56m in funding has been secured.
According to DEC chief executive Saleh Saeed, this is due to the absence of public awareness of the conflict.
"Public awareness of the crisis in the UK remains very low, making a successful appeal extremely difficult," he said.