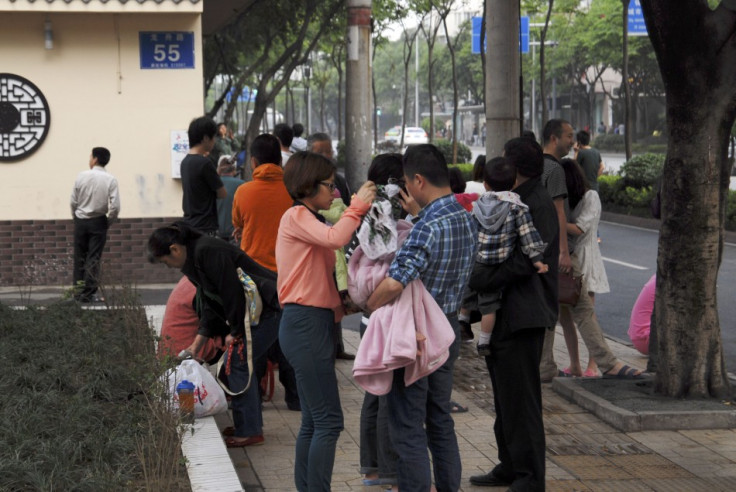 A large earthquake struck the south-western Chinese province of Sichuan at 8.02am local time on Saturday 20 April (1.02am BST), approximately 50km west of Linqiong and at a depth of 12km. A report from the Chinese state news agency, Xinhua, pegged the quake at a magnitude of 7.0, although the United States Geological Survey (USGS) rated it at 6.6.
According to Xinhua, several aftershocks of 4.0 and above hit the area; these included 4.8 quake at 8.06am and a 4.6 quake at 9.02am. And although information is still sketchy, reports indicate at least 70 people have died, with a strong likelihood of that number rising. The epicentre of the quake was in Lushan, in the Ya'an district, which has a population of more than 1.5 million people.
The last time a similarly sized quake hit the region was five years ago, when an 8.0 magnitude quake killed 90,000 people and left five million homeless.
A resident in Chengdu told Xinhua he was on the 13th floor of a building when he first felt the quake; the building shook for about 20 seconds. The BBC reports electricity and water supplies to affected areas have been cut and telephone lines are also believed to be down.
The Chinese government has dispatched 2,000 soldiers to help with rescue efforts, after the USGS warned Beijing of extensive damage and "significant" casualties. It said: "Past events with this alert level have required a national or international level response."
These photographs of affected areas show the devastation brought by the earthquake.