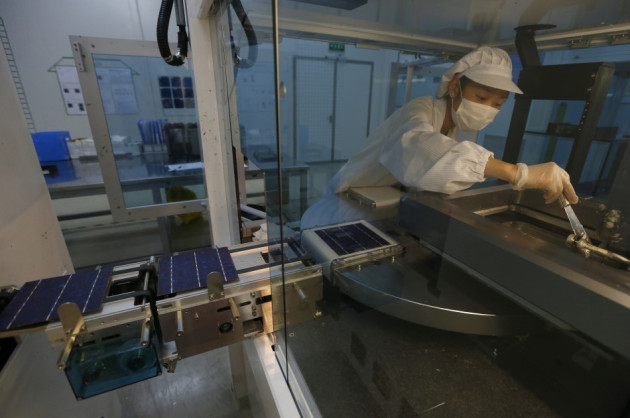 China is undertaking a widened probe into imports of European polysilicon, which is used to make solar panels, raising fresh challenges for the trade relations between the regions.
China's commerce ministry said it will extend the probe by six months due to "complicated circumstances".
The ministry noted that the probe into imports of European polysilicon would be extended until May 1, 2014.
China and the EU had been in a bitter trade dispute earlier in 2013 over the imports of solar panels from China.
The EU accused China of dumping cheap solar panels into its economy, endangering the domestic businesses. It also decided to impose anti-dumping duties on panels made in China.
Counter Measures
In retaliation, China launched an anti-dumping and anti-subsidy probe into various imports from Europe, including different raw materials, chemicals and wine.
China was also expected to extend the anti-dumping probe into European luxury car imports, a rapidly growing source of income for companies in the struggling EU economies.
China's commerce ministry had imposed duties ranging from 19.6% to 36.9% on European exports of toluidine, a chemical used to produce dyes, medicines and pesticides.
Beijing had also been considering duties on polysilicon imported from Europe as part of the dispute in order to protect its domestic solar producers. In July, it imposed duties on polysilicon imports from the US and South Korea, but did not act on European imports due to ongoing talks to settle the trade dispute.
Later in July, the parties agreed to resolve the issue following six weeks of talks. The deal set a minimum price for China's solar panel exports to Europe and the EU withdrew its intended punitive tariffs.
There were media reports that China had proposed an annual volume cap of its solar panel exports to the EU.
"We found an amicable solution," EU Trade Commissioner Karel De Gucht said, following the deal.
"I am satisfied with the offer of a price undertaking submitted by China's solar panel exporters."
However, some EU solar makers who felt the agreement is still not satisfactory had challenged the resolution in court.
In 2012, Chinese solar panel sales to the EU reached €21bn ($27.9bn, £18bn).