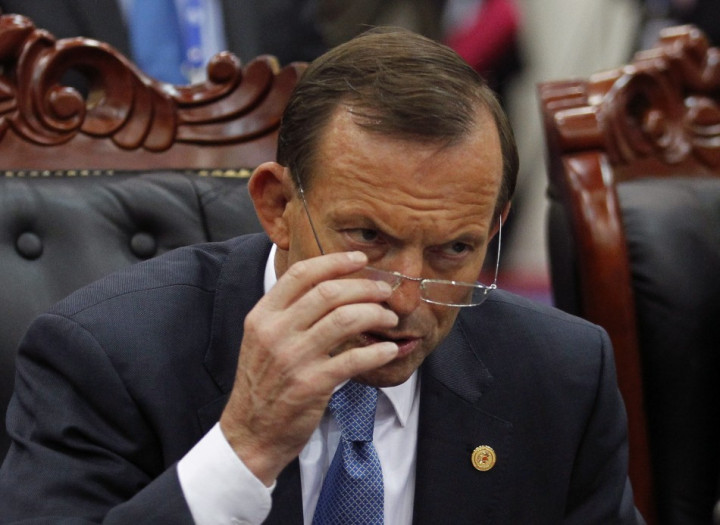 China's state-run news agency Xinhua has slammed Australian Prime Minister Tony Abbott for having praised Japanese forces' "skills and honour" during the Second World War.
Abbott expressed his admiration for the Japanese troops during a parliamentary address this week, which Japan's Prime Minister Shinzo Abe attended.
"We admired the skill and the sense of honour that they brought to their task although we disagreed with what they did," he said. "Perhaps we grasped, even then, that with a change of heart the fiercest of opponents could be the best of friends."
Beijing reacted with outrage at the PM's comment, which follows months of Sino-Japanese tensions over regional territorial disputes.
"He probably wasn't aware that the Japanese troops possessed other 'skills', skills to loot, to rape, to torture and to kill. All these had been committed under the name of honour almost 70 years ago," Xinhua said in a commentary on its website.
The agency, which reflects the Chinese government's views, branded Abbott "insensible" towards people who have suffered during the war.
Australian veterans also reacted with outrage.
Rear Admiral Ken Doolan, president of the Australian Returned and Services League (RSL) said many veterans did not believe the Japanese behaved with honour.
"We respect those who fought the Japanese and do not share the prime minister's point of view," he said. "Many members of the RSL will disagree with what the Japanese forces did during the Second World War."
Admiral Doolan added China is entitled to its view because atrocities committed in the then-Chinese capital Nanjing was "one of the blacker parts of the [Second World] war".
It is estimated that between 200,000 and 300,000 Chinese people were massacred by Japanese troops when they captured Nanjing in 1937.
Last month, Abe sparked outcry worldwide after he announced that Japan's pacifist post-war strategy will be reinterpreted.
The reinterpretation is expected to allow Japanese troops - which are now limited to defending the country - to fight with allies abroad.
Some think the move was triggered by Japan's growing fear over China's increasing military power.