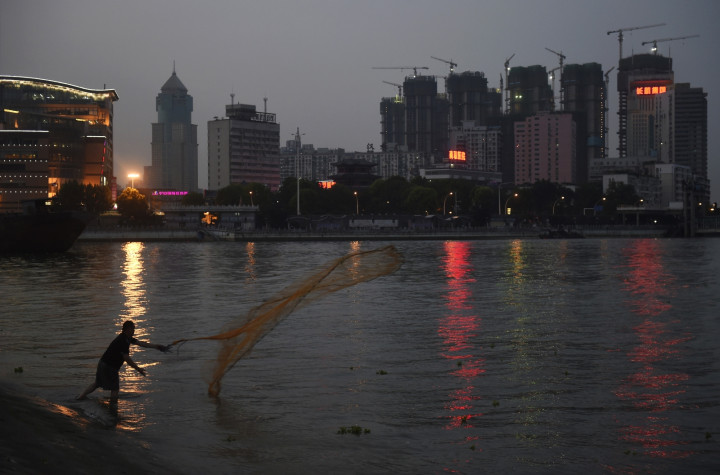 China's economic activity continued to expand in August, but the pace of growth has slowed mainly because of the weakening property market, according to the Conference Board data.
The board's leading economic index for China increased 0.7% in August to 299.8, slower than the 1.2% increase in July and a 1.3% increase in June.
The Australian dollar fell on the data, continuing the trend of the past few weeks and hit a near eight-month low of 0.8758 against the US dollar. The AUD/USD pair was at 0.8784 just before the data was released.
The index does not point to a sustained pick-up in the economy any time soon, the board said.
"The monthly growth in the LEI for China slowed markedly in August as real estate activity weakened and consumer expectations fell again," said Andrew Polk, resident economist of the board for China.
Only three of the six components contributed positively to the index in August.
Meanwhile, growth in current economic conditions, as measured by the coincident economic index, was unchanged as a contraction in production output offset growing retail sales.
The coincident economic index stood at 264.6, following 1.0% increases in both July and June. Only two of the five components contributed positively to the index in August.
"Targeted policy measures may provide some support in Q4, but the LEI does not point to a sustained pick up in the economy any time soon," the board said.
Analysts said the LEI goes in line with a series of recent data points that showed economic growth in the world's second largest economy is slowing, making the calls for additional stimulus louder.
Structural adjustment
However, many believe that the economy should adjust to some degree of slowing for structural reasons as the impact of excessive easing could prove quite severe going forward.
Slowing of output and investment in China could be the result of a macroeconomic rebalancing, and despite the likelihood of continued volatility, there may not be any further policy response to the slowdown by the authorities, Fitch Ratings had said earlier.
"The period of adjustment was always likely to see a pick-up in macroeconomic volatility, and a smooth outcome is not assured.
"However, any sustained rebalancing and a reduction in growth led by credit-fuelled-investment would diminish the structural vulnerabilities factored into the sovereign credit profile."
According to Fitch, a broad-based monetary and fiscal loosening would not be positive for China's sovereign and banking system stability at this stage.