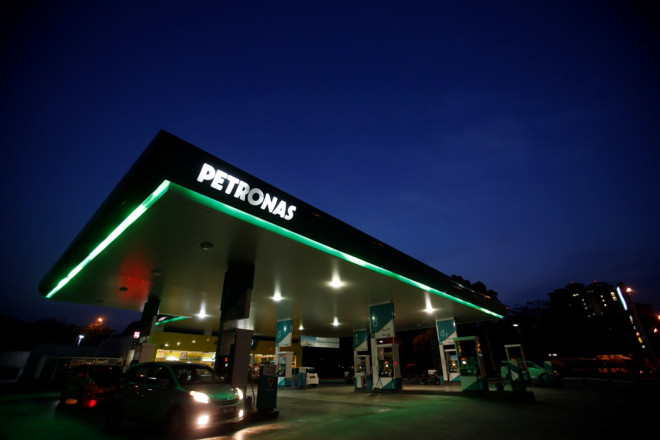 Malaysia's state oil firm Petronas will sell a 25% stake in its Canadian shale gas project, Progress Energy Resources, to an Indian company and an Asian gas buyer, said Petronas president and chief executive Shamsul Azhar Abbas.
Shamsul did not name the Indian company or the Asian LNG buyer, and refused to divulge financial details. He said the names of the buyers could be announced next week, when the deal would be signed.
However, sources told the Press Trust of India that Indian Oil, the nation's largest oil firm, would acquire a 10% stake and the remaining 15% could go to a Chinese firm.
Petronas previously said it would sell up to 50% of the Canadian project, suggesting it now has another 12% to divest.
Energy-Hungry India
India's state-run oil and gas firms are looking to expand their portfolios of exploration and producing assets to cater to rising energy demand in Asia's third-largest economy.
The Indian cabinet, earlier in the month, approved Indian Oil's (IOC) bid to acquire a 10% stake in Progress for C$1bn ($903m, £541m, €657m), an unnamed government source told Reuters.
Other sources said IOC this month secured a $900m one-year bridge loan from a consortium of banks to back the Canadian investment.
"I am pleased to announce that we have just finalised a further 25% equity participation from an Indian party and an established Asian LNG buyer," Shamsul said at the LNG Supplies for Asian Markets conference on Tuesday.
"We are in advanced talks with other buyers for the remaining 12%," Shamsul said, without disclosing any further details.
"Now it is a matter of days," an IOC source told Reuters.
Asian Partners
Petronas wants to share some of the costs of bringing liquefied natural gas (LNG) from North America to energy-starved Asia.
The state-run Malaysian firm has already sold a 10% stake in Progress, and the integrated shale gas development and LNG project, to Japan Petroleum Exploration and another 3% to Petroleum Brunei.
Petronas bought Canada's Progress Energy Resources in 2012 in a deal worth about $5bn, giving it access to shale gas properties in northeastern British Columbia.
Development of the shale gas resources and an LNG facility of 12 million tonnes annually could attract investments of about $35bn.