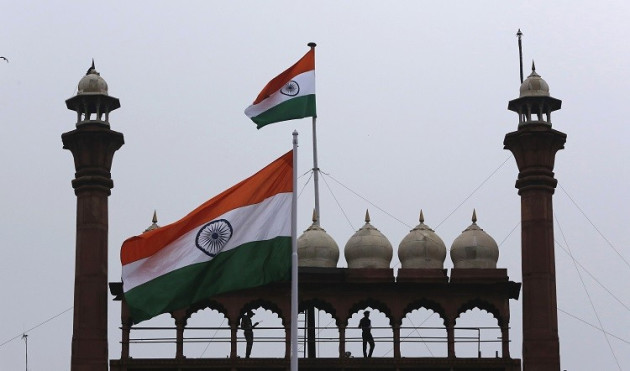 The Indian government has opened up shale gas exploration in the country and cleared the way for allocating coal fields through auctions in a move that will bolster the power-starved country's energy resources, and limit the expensive import of coal, which had helped widen the trade deficit.
A ministerial panel decided on Tuesday to open up shale-gas resources in the country, beginning with allowing state-run Oil & Natural Gas Corp and Oil India to produce shale oil and gas from shale blocks that they own, according an unnamed cabinet minister cited by the Wall Street Journal.
According to the panel's decision, the shale gas sector reform, which has been on the anvil for many years, will take place in stages.
Private players will be allowed to invest in and explore shale-gas blocks in future.
Developments
In a separate development, India's Coal Minister, Sriprakash Jaiswal, said the Cabinet Committee on Economic Affairs approved the plan to allocate coal blocks through auction.
The decision to start allocating coal mines through competitive bidding has come late in the day, after corruption scandals related to coal block allocation tainted Prime Minister Manmohan Singh's government and as inadequate policy slowed down mining, necessitating expensive imports.
Until 2009, coal mining licences in India were given on the basis of recommendations by a panel of bureaucrats, leading the way to allegations of corruption involving billions of dollars.
It was revealed earlier this year that the country lost about $210bn as coal fields were given away cheaply to mostly private firms.
A leaked report from the government auditor showed the government had allocated as many as 155 fields at far lower prices than what an open bidding would have brought.
Moreover, as the improper allocation of coal fields was challenged in various courts and as approvals at various levels were halted, investment and exploration came to a standstill, resulting in meagre output, which forced the government to import coal.
A country of more than a billion people, India meets about 75% of its energy needs through imports, and coal accounts for more than half of India's power generation .
The rising coal import bill was one of the factors that weighed on India's current account deficit which, coupled with global cues and a below-par performance of the economy, sent the Rupee into a tailspin and caused foreign investors to turn away from markets.
As with the rest of the emerging industrial countries, energy availability is pivotal for India's economic growth, and if the government can successfully tap coal and shale-gas resources, India could bring back investment and boost sagging growth.
India's focus on shale-gas will also give a shot in the arm for the country's guar, or cluster bean, cultivators. With North American energy companies turning to hydraulic fracturing or fracking, a controversial technique used in shale-gas exploration, Indian farmers have seen high demand for the guar seed.
The gum made from this seed is an essential ingredient used in fracking, and the demand for it is so high that Indian farmers call the seeds "black gold".