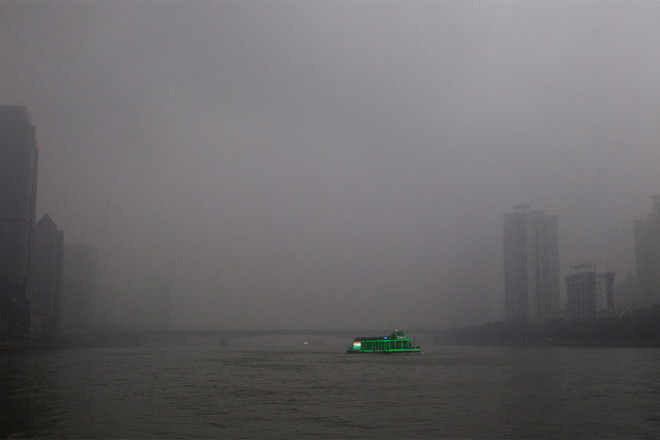 People touring China are being offered smog insurance in case visits to the country's cities are spoiled by chronically high levels of air pollution.
Ping An Insurance (Group) Co has teamed up with online travel agency Ctrip International to offer the insurance to tourists.
The cover, which is aimed at domestic rather than international tourists, is available with Ctrip's packaged tours for three and seven days. The premium comes to 10RMB (£1) and travellers can claim 50RMB (£5) per day.
Initially, the insurance is available for travellers visiting six main Chinese cities – Beijing, Shanghai, Guangzhou, Xi'an, Chengdu and Harbin. Smog insurance cover for a second batch of cities will be announced soon.
Compensation will be given to travellers if the air quality level in the listed city gets worse than a specific index measurement. Tourists in Xi'an and Beijing will be compensated if they suffer two consecutive days of air pollution index exceeding 200.
The cap pollution level is 150 for Harbin and Chengdu and 100 for Guangzhou and Shanghai, and a reading above the standard will make tourists eligible for claims.
China's Pollution Problem
The insurance is the latest response to China's high levels of pollution, which has seen tourists and workers to shun the country.
Pollution monitors in Beijing said last month that particulate readings increased to 15 times the daily maximum recommended by the World Health Organisation (WHO). Only three of China's 74 major cities meet the national standards related to air pollution.
In his opening remarks at the National People's Congress earlier this year, Chinese Premier Li Keqiang said: "We will declare war against pollution and fight it with the same determination we battled poverty."
The country's rapid industrialisation has helped grow its economy, but it has been suffering from serious environmental consequences, including smog, land laden with heavy metals, and chemically contaminated waterways.
Industries' reliance on coal power, increasing car emissions and widespread urban construction are blamed for the pollution problem.
Earlier, Japan's Panasonic said it will pay a wage premium to its employees working in China in order to compensate them for suffering the pollution in the country.
Professor Kamel Mellahi from the Warwick Business School said other multinationals would follow electronics giant's move.