The Chinese economy grew at a slightly slower rate last year than previously estimated, the country's National Bureau of Statistics has said. China's gross domestic product (GDP) grew 7.3% in the whole of 2014, down from an earlier estimate of 7.4%.
The revision is down to weaker-than-estimated services sector output. The statistics agency previously said services output had expanded by 8.1%, but output was now estimated to have grown only at a 7.8% annual rate. The services sector accounts for roughly 50% of Chinese economic activity. Manufacturing and construction growth was left unchanged at 7.3%.
"China revises growth data every year, but it's usually upwards. In that regard, it is unusual that the revision was downwards," Dariusz Kowalczyk, senior economist at Credit Agricole, told US television channel CNBC. "Rationally speaking, a 0.1% revision isn't a big deal – and it doesn't tell us much about the Chinese economy, but when it comes to sentiment, this is a negative development."
Crisis nearing end?
Fears over China's slowing economy have sent the mainland's financial markets on a steep downward curve in recent months, with Chinese equities losing almost 40% of their value since June.
Beijing has devalued its currency, cut interest rates and pumped billions into the equity market in a bid to spark a rebound. But none of those measures have worked so far as investors remain concerned over the flagging economic growth.
On 5 September, China's central bank chief Zhou Xiaochuan told finance chiefs from the G20 group of largest economies that the "correction in the stock market is almost done" during a two-day meeting in Ankara, Turkey.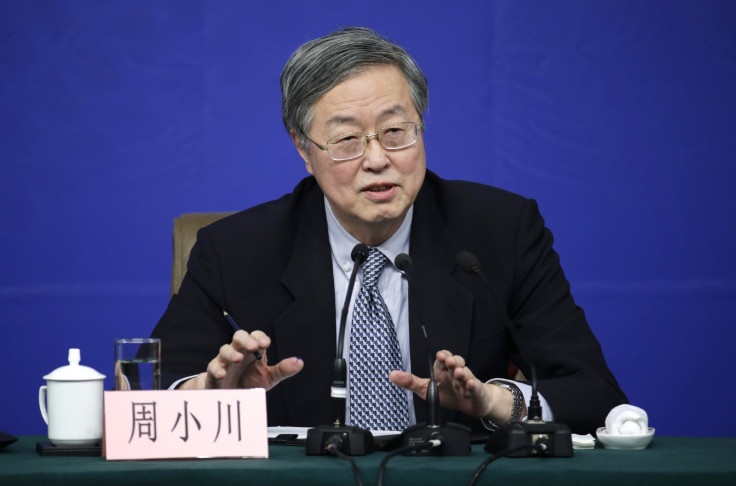 "We think it's pretty close to the end," Zhu Jun, head of the international department at the People's Bank of China, was quoted as saying by Bloomberg. "To some extent the leverage in the market has been decreased substantially, and we think there would be no systemic risk."
China's benchmark stock index, the Shanghai Composite, closed 2.5% lower on 7 September as trading resumed on the mainland following a four-day break.