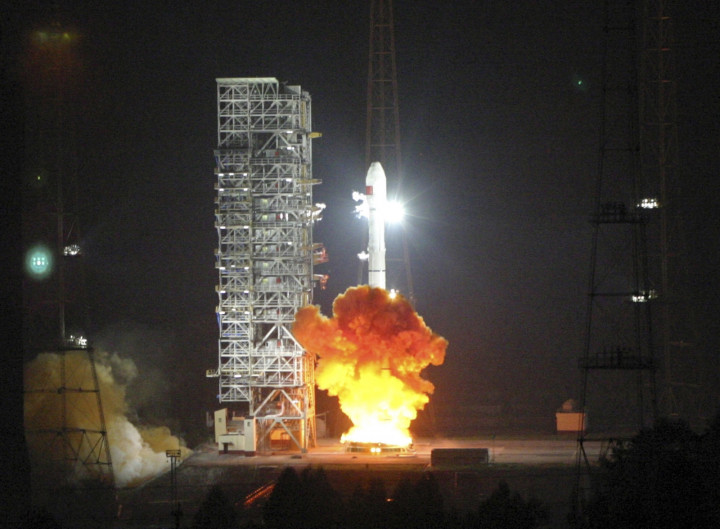 China successfully placed in orbit its most advanced earth observation satellite, the Gaofen-2, on Tuesday morning from Taiyuan Satellite Launch Center in north China's Shanxi Province.
The Gaofen-2, the country's second high-definition satellite in orbit, was launched by a Long March-4B carrier rocket, reports Xinhua.
It was placed in the intended polar sun-synchronous orbit at an altitude of around 630 kilometres.
The rocket also carried a small scientific payload from Poland, BRITE-PL-2, which was also placed in orbit.
The Gaofen-2 is China's most advanced high-definition Earth observation satellite, and can deliver images with a ground sampling distance of 80 centimetres in black and white, and 3.2 metres in colour.
It will be used for environmental monitoring, resource management, disaster management, scientific purposes, urban planning and geographical mapping.
The satellite will operate for between 4 and 8 years.
The Gaofen-2 is the second of seven satellites to be launched as part of China's high-definition earth observation system (CHEOS) before 2020. The final CHEOS constellation will consist of at least seven active spacecraft carrying different sensors providing a variety of data products.
Satellites belonging to CHEOS will be operated in different orbits including Low Earth Orbit and Geostationary Orbit to create a range of data products at different qualities and revisit times.
Gaofen-1, the first satellite of the project, was launched in April 2013. It was deployed in China's search for the missing Malaysian airliner MH370.
The Polish nanosatellite weighing under 10 kg will study bright stars and study the variability in brightness. Developed in Poland between 2010 and 2012, the satellites will help in understanding the internal structure of the biggest stars in our galaxy, according to Spaceflight101.
Tuesday's launch was a return to flight mode for the Long March 4B following last December's CZ-4B failure in which an earth observation satellite was lost.
It is China's 203rd orbital launch and the third Chinese launch in 2014. China's launch pace is expected to pick up towards the end of the year.