China has warned Japan against "serious disturbance" to its bilateral relations after a minister from Tokyo visited Taiwan over the weekend. Beijing's foreign ministry on Monday (27 March) said it "resolutely opposes" such meetings between any leader of a state and Taiwan.
Japan's Deputy Minister Jiro Akama travelled to Taiwan from Tokyo on Friday (24 March) to attend a tourism promotion event on Saturday. He was on an official trip, Japan's Ministry of Internal Affairs and Communications said.
Akama is thought to have been the highest-level government official to have embarked on an official visit to Taiwan since the Far East country broke diplomatic ties with self-ruled Taiwan in 1972, according to Japanese media reports.
But Akama's visit is visibly contradictory to Tokyo's promise to have unofficial exchanges with Taipei, Chinese Foreign Ministry spokeswoman Hua Chunying told the daily news briefing.
"China is resolutely opposed to this and has already made solemn representations to Japan. This has caused serious disturbance to the improvement of Sino-Japanese ties," Hua said.
She added that while Japan has been saying that it would respect its promises on Taiwan, it has actually been provocative, according to Reuters.
Akama reportedly told local media before leaving to Taiwan that he wished to seek no changes to Sino-Japan or Japan-Taiwan ties.
China considers Taiwan as its renegade province and earlier in December it expressed extreme dissatisfaction after Japan's de factor embassy in Taipei announced to change its name to include the word Taiwan.
Like most countries in the world, Japan too is believed to be maintaining only informal relations with Taiwan while the main diplomatic ties are with Beijing.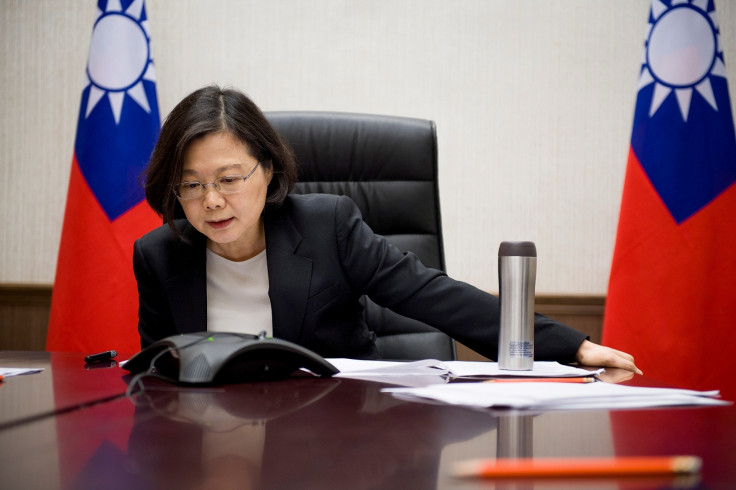 Taiwan has had around 30 diplomatic allies until a decade ago, however, it now maintain formal ties with only 21 countries, that too with those nations in Latin America and the Pacific that are mostly smaller and poorer.
The communist country believes that Taiwan is ineligible for state-to-state relations. While Beijing has never used force to take back Taiwan, it has been deeply suspicious of President Tsai Ing-wen's actions as it is of the opinion that her pro-democratic party might push for the formal independence of Taiwan.