President Tsai Ing-wen's Taiwanese government has warned the US and China to not use Taipei "in their own interest" during the meeting between President Donald Trump and his Chinese counterpart Xi Jinping.
Taiwan, which is thought to be concerned that it may be used a pawn by the two countries, said on Monday (20 March) that it must protect its own interest should the US and China choose to discuss Taipei in the face of increased risk of Chinese invasion.
"We call on the United States and China, when they improve relations, to not use Taiwan in their own interest or as a chess piece," said Catherine Chang, Taiwan's minister in charge of China affairs, the Mainland Affairs Council.
"In order to maintain stability and peace in the Asia Pacific region," China must communicate with Tsai's government, Reuters cited Chang as saying.
Her comments came after US Secretary of State Rex Tillerson, during his Asia tour, told that Trump is anticipating a meeting with Xi "soon".
The US is Taiwan's only major political ally and sole arms supplier. And Washington is reportedly considering a new arms package for Taipei, a move that would more than likely anger China.
But China considers the self-governing island as a breakaway province that is ineligible for state-to-state relations. While Beijing has never used force to take back Taiwan, it has been deeply suspicious of Tsai's actions as it is of the opinion that her pro-democratic party might push for the formal independence of Taiwan.
Peng Sheng-chu, chief of Taiwan's National Security Bureau, said: "We should seek the greatest advantage in the interaction between the United States and China, to reduce the possibility of Communist China guiding and manipulating the US-China-Taiwan relationship."
While Peng did not elaborate on what measures Taiwan should take to safeguard its interest, he said it is unlikely that Trump-Xi meeting could hurt Taipei's interests. "But we do not rule out the possibility," Peng added.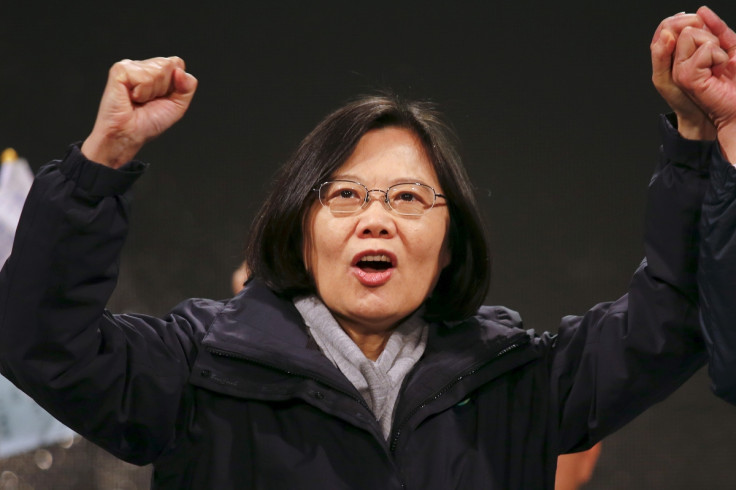 In a report delivered to Taiwan's parliament on Thursday (16 March), Defence Minister Feng Shih-kuan said that the country was capable of launching missiles that could hit China.
Lawmaker Wang Ting-yu told AFP that Taiwanese missiles were capable of traveling more than 1,500km.
"It is the first time the ministry has confirmed this," he said.
While Taiwan has previously produced cruise missiles, it is thought to be the first time that it has explicitly detailed its capabilities.
"Should the enemy insist on invading, we will weaken their capabilities by striking enemy troops at their home bases, fighting them at sea, crushing them as they approach the coastlines, and wiping them out on the beaches," the defence report said.