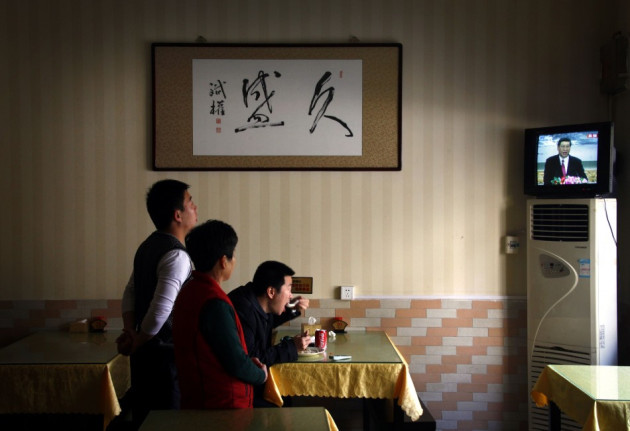 Sale of advertising spots in China's state-owned television channel have jumped to record levels, suggesting optimistic sentiments among domestic businesses.
The China Central Television company (CCTV) collected 15.88 bn yuan (£1.59 bn) at an annual auction of advertising spots for 2013, the highest in 19 years and almost 11 percent more than the previous year. The sales figures are considered as an indicator of domestic economic strength.
The Wall Street Journal reported that the increase was more than expected. Speaking to WSJ, Zhou Wei, chief financial officer of ad agency Charm Communications in Beijing said that industry insiders expected an 8 to 10 percent increase.
He added that business sentiments appear to be on the higher side as financial, beverages and other firms are willing to spend large amounts.
Liquor company JNC Group, which plans to spend over 600m yuan on advertising through the channel, was reported to be the largest bidder this year. The country's largest home-appliance seller Gome Electrical Appliances Holding is committed to spend 215m yuan for a ten-second slot during peak hours.
CCTV advertising revenues have, of late, faced competition from online video firms such as Youku Tudou Inc and iQiyi.com, which are believed to reach more people in the younger and affluent bracket. The TV channel, by contrast, usually draws an older audience.
Earlier this year China's economic growth dropped to its slowest pace since the 2008 global financial downturn, although economic indicators in the past two months have shown improvement. Analysts suggest that the slowing economy has not affected the exposure provided by television advertisements.
The figures could also be an early indicator of better sales figures as the Chinese government looks to boost domestic consumption while overseas demand falters. Retail sales in the country had increased to 14.5 percent in October from 14.2 percent in the previous month.