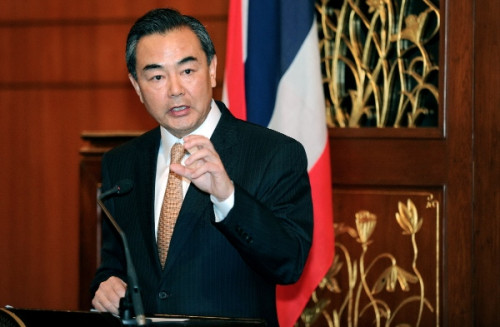 China has called for an immediate ceasefire in wartorn South Sudan.
"China's position is very clear: We call for an immediate cessation of hostilities and violence." Chinese foreign minister Wang Yi told reporters in Addis Ababa, Ethiopia, where peace talks were taking place.
"China is a permanent member of the United Nations Security Council, so we are paying close attention to the evolving situation in South Sudan. We have been making mediation efforts, and the Chinese government's special representative for African affairs is visiting the region and has had meetings with both sides."
China is the biggest investor in oilfields in South Sudan, through state-owned China National Petroleum Corp (CNPC) and Sinopec but fighting between soldiers loyal to President Salva Kiir and his rival Reik Machar has forced the evacuation of CNPC workers.
Oil production fell by 45,000 barrels aday to 200,000 after oilfields in northern Unity state were shut.
Sudanese president Omar al-Bashir travelled to Juba to meet his South Sudan counterpart Kiir to discuss possible solutions to end the conflict.
"We have come to see what we can do to stop this war knowing all too well that armed conflict would never resolve a problem," Bashir said.
"We fought each other for 20 years and in the end we sat and talked peace. Any further fighting is just a perpetuation of suffering for innocent civilians and loss in of lives and more destruction."
Negotiations to end the conflict in South Sudan have been delayed over disagreements about the agenda. The peace talks opened formally on Saturday in Ethiopia, but the first meetings were conducted by mediators, while delegates have met for face-to-face negotiations only on Tuesday.
The talks will focus on negotiating a ceasefire to stop the three-week-old conflict that has killed more than 1,000 people and forced over 200,000 to flee their home towns.