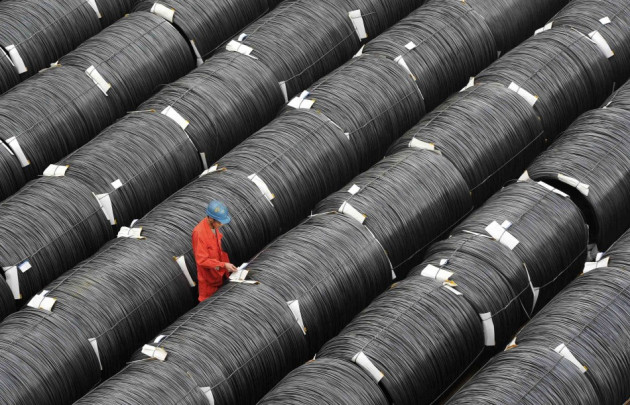 China's import duties on certain US steel products are illegal, the World Trade Organisation has maintained, providing some boost to President Barack Obama ahead of the presidential elections.
China had imposed tariffs on grain-oriented electrical steel produced by the American companies AK Steel Corp and ATI Allegheny Ludlum, saying that the US government subsidises these products.
In June, the WTO had ruled that the tariffs were against international trade laws but China argued that the judges had distorted WTO laws.
The case is comparatively smaller than other ongoing trade disputes between the world's first and second largest economies, which include automobile and rare earth minerals trade.
But it will help Obama, who is often accused by his opponent Mitt Romney of being too soft on China. Earlier this week, Romney said the US was losing jobs to China and that Obama was not being firm enough.
"Today we are again plainly stating that we will continue to take every step necessary to ensure that China plays by the rules and does not unfairly restrict exports of US products," Obama administration trade representative Ron Kirk commented on the ruling.
The Chinese administration responded by mentioning on its commerce ministry website that it will adhere to WTO rules.
But at a press conference, a ministry spokesman criticised the politicisation of economic relations, adding that China is concerned about the impact of US political campaigns on international trade ties.
"A few American politicians have been gossiping about China-US economic relations. We oppose this kind of politicisation of economic and trade relations," he said.
Obama had earlier won trade disputes with China on a number of issues such as intellectual property rights as well as raw materials and financial services and had set up a supervisory unit to ensure the China adheres to international trade laws.
An automobile related case filed in September is especially significant since the trade between the two countries in the sector is reported to be worth around $12 bn.
Derek Scissors, a research fellow at the conservative Heritage Foundation, told Reuters that the latest ruling is "a small benefit for the Obama campaign because it can advertise 'beating China' in Ohio, but it's not a benchmark for anything."