China's Dalian Wanda seeks up to $3.86bn in trimmed down Hong Kong float
Property developer cuts size of its offering after investors balk at high valuation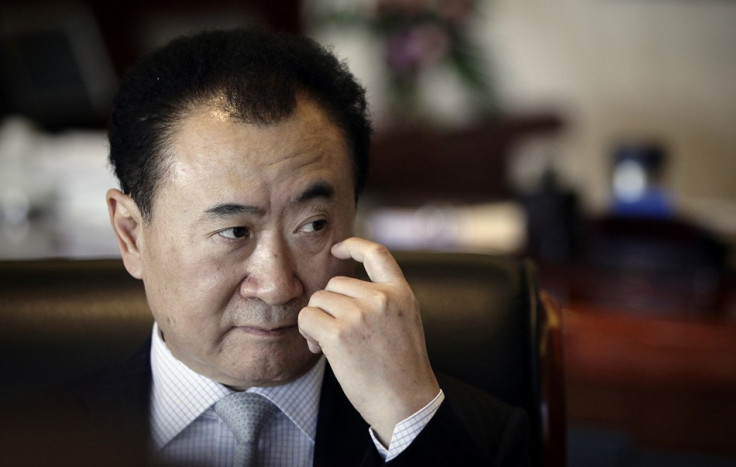 Dalian Wanda Commercial Properties, the world's second-largest developer of shopping malls and office buildings, has cut the size of a planned stock sale and is now looking to raise between $3.2bn and $3.86bn through the Hong Kong float.
The Chinese property developer was compelled to cut the size of the offering by at least a third after investors balked at the high valuation, IFR reported. The firm had initially targeted to raise up to $6bn (£3.8bn, €4.9bn), Reuters reported earlier.
The initial public offering (IPO) is set to be launched on 8 December, with pricing slated for 15 December.
Even at the bottom of the range, Dalian Wanda's will be the second-largest IPO in the Asia Pacific outside Japan this year.
The Offering
Dalian Wanda, backed by China's fourth-richest man Wang Jianlin, is offering 600 million new shares in a range of HK$41.80–HK$49.80 each, IFR reported.
That will give the property developer a market value of between $20.8bn and $24.7bn.
Wang, 60, with a net worth of $13.2bn according to Forbes, plans to use the proceeds to expand Wanda's overseas footprint. Wang built his empire fast using cheap government land.
CICC and HSBC are joint sponsors for the deal. CICC, Goldman Sachs and UBS are the active bookrunners. BOC International and Bank of America Merrill Lynch are the other key banks on the transaction with several other joint bookrunners.
Realty Slump
The IPO comes amid a slump in China's real estate sector, which has been battered by falling prices, slowing sales and high debt burden weighing on corporate earnings.
Dalian Wanda Commercial, the flagship company, operates 89 shopping malls and 48 hotels across China, according to a 16 September pre-listing filing.
Dalian Wanda Commercial, in its preliminary prospectus, said net profit for the six months to June dropped 47% to 4.97bn yuan, owing to a decline in the fair value gain of its properties.
© Copyright IBTimes 2023. All rights reserved.