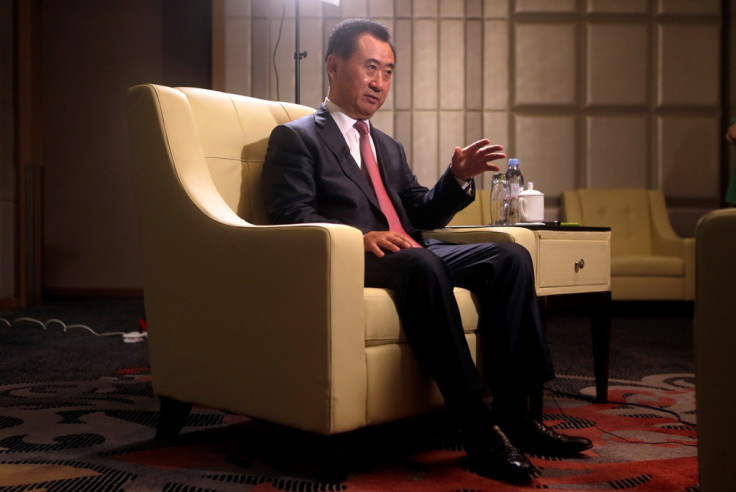 Chinese billionaire Wang Jianlin has seen his controlling stake in America's second-largest theater chain more than double in 18 months, delivering a $900m gain.
Wang's Dalian Wanda Group, which operates China's largest theater circuit, holds an 80% stake in Kansas-based AMC Entertainment Holdings.
That stake is now worth $1.7bn (£1.02bn, €1.24bn) at 25 February's closing price of $22.47 in New York. Dalian invested about $800m in AMC after buying it for $2.6bn in August 2012.
AMC chief executive Gerry Lopez reported a record year for the US movie industry in 2013, citing better customer service and an improving stock market as the reasons behind the increase in AMC Entertainment's market value since Dalian's purchase.
Customer Care
AMC proposes to spend $245m every year over the next three years, primarily to upgrade theaters with motorised reclining seats, full-service restaurants and soda machines offering 120 flavors. The chain is increasing assigned seating, available for purchase in advance on the internet.
These moves herald a change from the company's focus on revenues, under former private-equity owners including Bain Capital and Apollo Global Management.
AMC has also struck better terms with suppliers against the backdrop of its Dalian relationship, Lopez said. The Chinese firm has expanded its large Imax screens in both countries, he added.
Wang, 59, has a net worth of $13.2bn, according to the Bloomberg Billionaires Index. His interests include real estate development, tourism, hotels and a department store chain.
"Having your 80% shareholder with a long-term view, being involved in not one segment, but all of the elements of the industry, that's only good news for shareholders," Lopez said.
"That's the journey Wanda has helped us with," Lopez said. "It's all been a transformation about focusing on the guest."
"When the grass is green, the baseball is played better," Lopez told Bloomberg, after announcing his firm's fourth-quarter results, the first since AMC became a company again. The company was public until a 2004 buyout.
Quarterly Sales Rise 2.3%
AMC reported a net income of $279.6m on 25 February, which works out as $3.62 a share, for the fourth-quarter ended 31 December, 2013.
Sales for the December quarter rose 2.3% to $698.1m. The results included a one-time tax-related gain of $3.40 a share.
For the year, AMC Entertainment raked in $364m on a revenue of $2.7bn.
AMC Entertainment sold more than 21 million Class A shares for $18 each in an initial public offering on the NYSE in December 2013, raising nearly $380m. The Class A shares have one vote each while Dalian's Class B stock has three votes to a share.
Dalian Wanda announced plans last year to invest in excess of $8bn in a movie studio and theme-park complex in Qingdao, China.
AMC competes directly with Regal Entertainment Group, the largest American movie chain that is 47% owned by Denver billionaire Philip Anschutz.