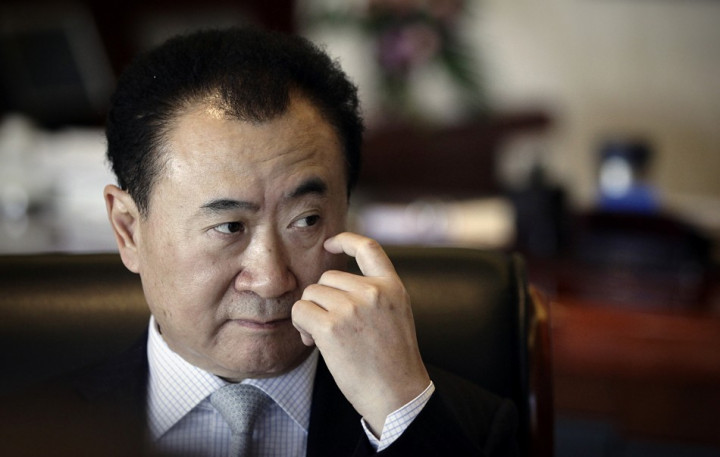 China-based commercial property major Dalian Wanda will provide the physical shop fronts in a joint e-commerce venture with Asian and internet giants Tencent and Baidu.
The new 5bn yuan ($814m, £491m, €617m) company will be registered in Hong Kong. It will be 70% owned by Wanda, while Tencent and Baidu will share the remaining 30% equally, the companies said in separate press releases.
Wanda is a conglomerate dealing primarily with commercial property and luxury hotels. It is controlled by Wang Jianlin, China's wealthiest man with a net worth of $16bn, according to Forbes. The company operates 83 department stores in major cities throughout China.
Shenzhen-based Tencent, known for its social networking apps and video games, is China's biggest listed internet firm with a market capitalisation of $156bn. Beijing-based Baidu is China's dominant internet search provider.
The joint venture will combine the internet giants' online technology with Wanda's bricks-and-mortar retail space. It will be the biggest online-to-offline e-commerce platform in the world, according to Dong Ce, the CEO of the new venture.
Online-to-offline retailing involves supplying goods and services to people from their nearest physical stores based on online orders made primarily from smartphones.
The deal has been structured over three years, and the three companies will make an initial investment of 1bn yuan in the venture, according to Tencent.
Over the next five years, the companies plan a total investment of about 20bn yuan by bringing in new investors to the venture.
As per the plan, Wanda will set up e-commerce services in its 107 commercial real estate properties throughout China in 2014, and will expand the services to all of its shopping malls, hotels and holiday resorts by 2015.
Meanwhile, Tencent and Baidu will provide internet finance and payment products, big data services and customer account and membership systems to the joint venture.
"The three partners will further deepen collaboration on initiatives such as traffic sharing, media and advertising resources sharing, membership benefits, payment and internet finance, big data, etc.," Tencent said.
The joint venture will compete with No 1 player Alibaba Group in the world's biggest e-commerce market.
Alibaba, which handles more transactions than Amazon.com and eBay combined, is preparing for its initial public offering in the US, which is expected to provide a mammoth valuation for the company.