Photos of a futuristic Chinese library with white undulating shelves packed with books from floor to ceiling have wowed the internet this week. Social media and news sites have called it the "world's best library" and a "book lover's dream", stocked with 1.2 million books.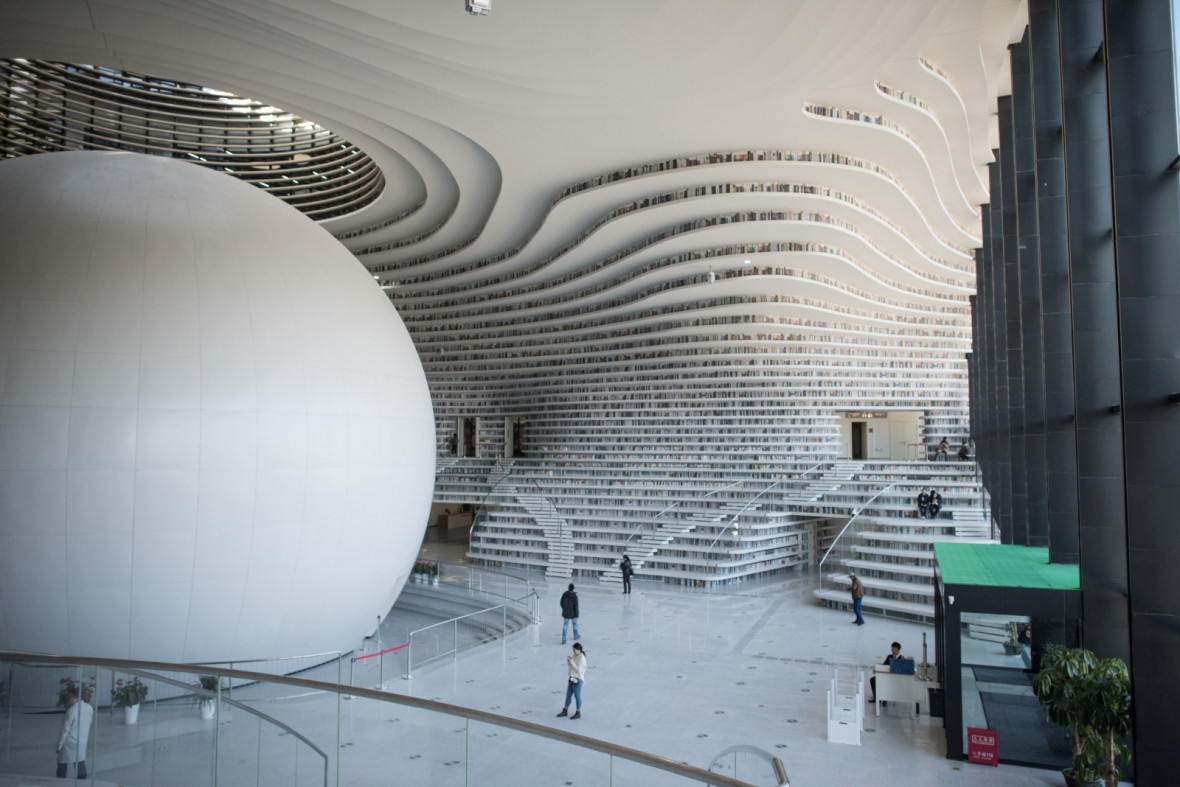 AFP photographer Fred Dufour, however, took a closer look at the Tianjin Binhai library and discovered that most of its books are fiction – those rows upon rows of book spines are images printed on the aluminium plates that make up the backs of shelves.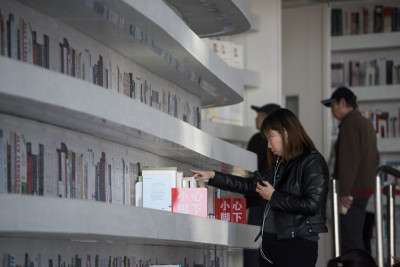 The claims have since been scaled back somewhat. The library contains 200,000 books and it has ambitions to grow its collection to 1.2 million. Designed by Dutch architectural firm MVRDV, the building looks like an eye, with a spherical auditorium as the iris at its centre.