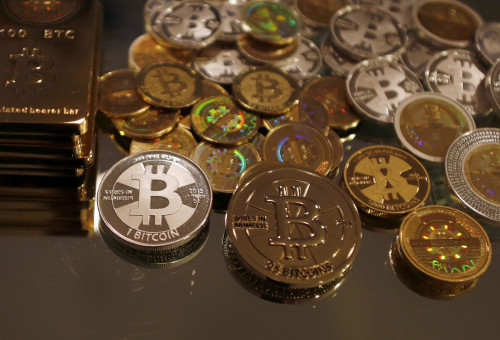 China's largest online marketplace and equivalent to eBay, Taobao, is to ban the sale of bitcoins and all goods relating to the virtual currency later this month.
Following on from the Chinese central bank's decision to ban all financial services from dealing with bitcoin late last year, Taobao has stated it will no longer allow the sale of bitcoin - and other virtual currencies like litecoin - from 17 January.
Although merchants will still be allowed to accept bitcoin as a means of payment, they will be forbidden from selling crypto-currencies - a practice seen in the UK and US on eBay, where bitcoins and litecoins are sold in exchange for sterling and dollars.
A statement published by Taobao, and translated by Coindesk, reads: "In order to promote healthy development and ensure the interests of our members, some adjustments have been made in compliance with the government's legal requirements.
"Our list of banned items will include bitcoin, litecoin and other virtual currency...The adjustment will take effect starting on 14 January."
Tutorials and mining equipment also banned
Not only will the use of bitcoins by banned from Taobao, but so will tutorials on bitcoin mining, as well as hardware and software used to mine the currency - a process which involves networks of computers solving complex mathematical equations.
Surprisingly - and unlike when the central bank's ban was first announced - the value of bitcoin on Chinese exchanges dropped only slightly, before recovering within an hour.
Taobao is owned by Alibaba Group, which also owns Alipay, China's leading third-party online payment platform. Alibaba Group is partly owned by Yahoo and the marketplace claims to have more than half a billion registered users.
China's strict anti-bitcoin stance is at odds to that of the US, which has attempted to better understand crypto-currencies before outlawing them, despite their close relationship with online ammunition and drug dealing.
Senator Tom Carper said this week that bitcoin should be treated as the internet was in its formative years, and not "killed in the cradle".
Carper added: "We know there's some bad stuff that can happen through the use of virtual currencies like bitcoin, but we also know that some good things could happen. It can enhance transactions between buyers and sellers. It can actually help internet and national trade, and lower the cost of transactions."