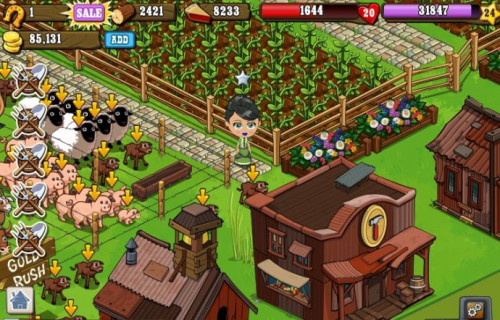 The price of increasingly popular virtual currency bitcoin has crossed $1,000 (£609, €736) mark again as popular businesses announced that they will accept the cryptocurrency for payments.
Bitcoin is currently trading at close to $1,038 on MTGox, one of the major exchanges trading in the virtual currency. This is the first time since mid-December Bitcoin climbed back to the $1,000 level on the exchange.
Earlier, popular social gaming firm Zynga said it would start accepting bitcoin as a payment option, making it one of the significant firms to accept the virtual currency.
Zynga said it is conducting a bitcoin test with Bitpay, a leading bitcoin service provider, in select Zynga.com web games.
"In response to Bitcoin's rise in popularity around the world, Zynga, with help from BitPay, is testing expanded payment options for players to make in-game purchases using Bitcoin," the company said in a statement.
Popular Zynga games such as FarmVille 2, CastleVille, ChefVille, CoasterVille, Hidden Chronicles, Hidden Shadows and CityVille will be used for testing.
Prior to Zynga, Android-based gaming console maker Ouya and indie games maker Humble Bundle started accepting bitcoins.
In addition, New York-based Fortress Investment Group said it would start a Bitcoin fund, and US legislator said he would accept bitcoin donations in his Senate race.
Ups and Downs
Bitcoin has steadily been gaining in popularity despite the volatility in its value. The virtual currency exists as software and is not backed by any country or banking authority.
It was launched in 2008 and is traded within a global network of computers. They can be transferred without going through banks or clearing houses, reducing fees involved in the services significantly.
It peaked at $1,250 in November 2013, but then plummeted to as low as $640 after China's central bank barred the country's banks and third-party payment processors from dealing in bitcoin.
Subsequently, China's largest online market for the virtual currency stopped accepting deposits and Baidu, China's largest search engine, announced that it would no longer accept the digital currency as a form of payment.
The Reserve Bank of India warned citizens about the risks involved in virtual currencies like bitcoin. That resulted in the closing of the biggest bitcoin exchange in the country.
Furthermore, the European Banking Authority (EBA) has warned consumers about the risks of virtual currencies, saying they may be at risk of losing their money as the currency is not regulated.
Critics say bitcoins could be used for drug transactions, money-laundering and other illegal activities due to the near anonymity of those who deal in it.
Nevertheless, the digital currency has rebounded as more and more merchants started accepting bitcoins, boosting investors' morale.