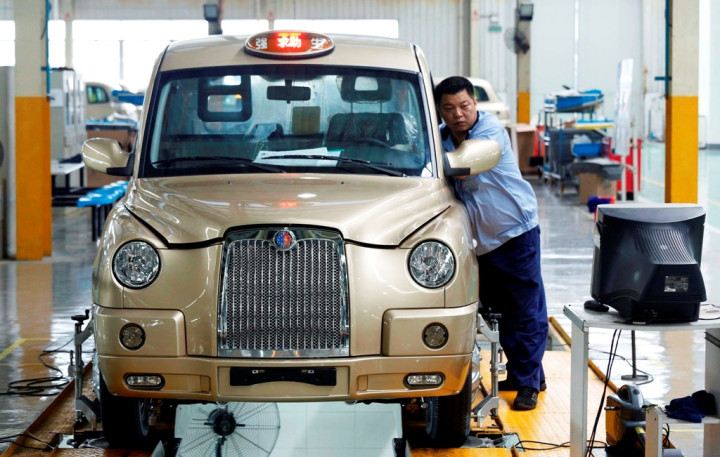 China's manufacturing sector showed signs of steadying in September after export orders climbed to a four-and-a-half year high, according to a private survey.
The final HSBC/Markit Manufacturing Purchasing Managers' Index (PMI) hovered at 50.2 in September, unchanged from the August reading which was a three-month low, but lower than a flash reading of 50.5.
A sub-index measuring new export orders, a gauge of overseas demand, expanded to a four-and-a-half year high of 54.5, but domestic demand appeared soft. The 50 threshold separates expanding activity from a contraction.
Notwithstanding the strong surge in export orders, the overall output level fell to its lowest in four months, but managed to hold above the 50-point threshold.
Weak Job Market
However, the survey revealed a further weakness in the labour market, with the sub-index for factory employment shrinking for the 11th month in a row.
The HSBC/Markit PMI survey is biased towards smaller manufacturers in the private sector, while the government's PMI survey, whose results are due on 1 October, is focused on larger factories that belong to the state.
Realty Woes
With China's property market expected to slowdown further, economists believe Beijing will have to roll out more stimulus measures this year to meet its 2014 GDP growth target of around 7.5%.
Hongbin Qu, Chief Economist, China & Co-Head of Asian Economic Research at HSBC said in a statement: "... Overall, the data in September suggest that manufacturing activity continues to expand at a slow pace. We think risks to growth are still on the downside and warrant more accommodative monetary as well as fiscal policies."
Bill Adams, senior international economist for PNC Financial Services Group, said in a note to clients: "While weak by historical standards, the HSBC manufacturing PMI at 50.2 was still a solid notch higher in September, and for the entire third quarter, for that matter, than it was in the first half of 2014 when it plodded along below 50.
"The HSBC manufacturing PMI's uptick in the third-quarter is probably due to stronger export demand; official data suggest that Chinese domestic demand for manufactured goods was weak in the quarter."
"China's real estate boom saved its economy from the export sector's collapse in the aftermath of the global financial crisis. Now it seems the export sector is returning the favour," Adams added.
Despite a raft of weak economic readings, the Communist regime has stated repeatedly that no dramatic change in policy is imminent.
The International Monetary Fund (IMF) has said that it expects the Chinese economy to expand by 7.4% this year, slightly below Beijing's official 7.5% target.