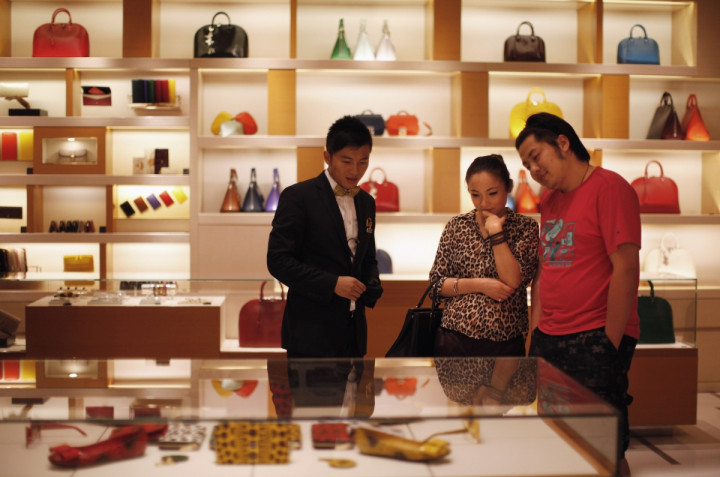 Nearly half of China's wealthiest individuals plan to emigrate within five years, according to a survey by Barclays Wealth.
The poll of 2,000 people with wealth of more than $1.5m (£923,000 / €1.16m) found that 47% of those from China could leave by 2019. There are almost 1.1 million dollar-millionaires in China.
But the Chinese who choose to move tend to stick close by, with a preference for Hong Kong and Singapore, though many do end up in the UK and North America.
"The reality is that most ultra-high net worth individuals in China are probably making money in China right now," said Liam Bailey, head of residential research at global estate agency Knight Frank.
"So, for business reasons, they need to be relatively close - that might prevent some of them going further afield."
Several reasons were cited from the survey for a desire to emigrate. These include: a better climate; to experience other cultures; a better education for their children; lower tax rates; and economic opportunities.
"It's not necessarily that they want to become citizens of that country because of a particularly strong attachment or connection; it comes from the head rather than the heart," said Nicholas Rollason, head of business immigration at London law firm Kingsley Napley.
"They would look at what they need to achieve, which tends to be children's education, asset protection, freedom of travel and security."
China's powerhouse economy has slowed in recent years as the government tries to get a grip on its reliance on public spending. The Chinese gross domestic product (GDP) growth rate peaked at 14.2% annually in 2007 and has since fallen sharply to 7.7% in 2013.
The economy is set to take over the US as the world's largest by the end of the decade. Since the early 1990s, China has seen a significant increase in its wealth. In the 2000s, China saw the emergence of its first ever dollar-billionaire class.