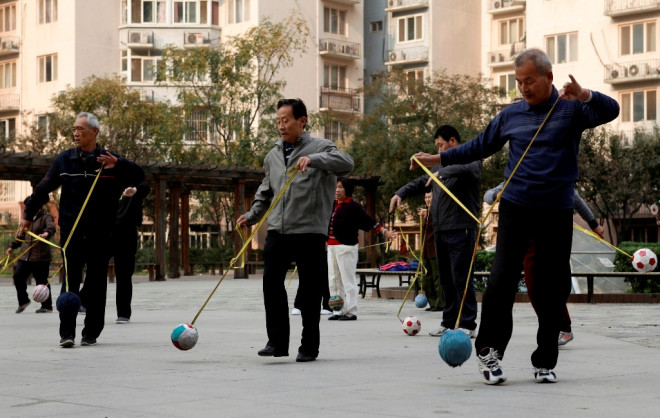 China has announced long-awaited reforms to its pension system - changes seen by many as merely symbolic and unlikely to make a significant difference to payouts.
At present, China operates four pension streams with vastly unequal payouts. The four categories are: civil servants and state officials; private sector workers; non-employed urban residents; and rural residents.
The government would merge the final two of the four streams. The new fund would comprise of annually paid pension insurance, government subsidies and other contributions, and would pay pensions to residents from the age of 60, China's State Council said.
Monthly pensions would only begin after 15 years of payments, and would offer payouts ranging from 100 yuan ($16.32) per year to 2,000 yuan ($326), state news agency Xinhua reported.
The new pension system is specifically aimed at China's migrant workers, who, going forward, can access basic pensions if they become urban residents, Xinhua reported.
Limited Impact
"In terms of the amount of money paid out, this new integration plan won't really have much difference at all," Ka Lin, a professor in Zhejiang University's School of Public Administration, told Reuters.
Beijing made public its intention to merge the two streams earlier in the month, saying the change would improve social security, allow workers eyeing better jobs to migrate easily and support domestic consumption.
Failure to make changes now could lead to disastrous consequences in the future. By 2035, some two to three Chinese workers would have to support one dependent, according to a 2013 report by Qinghua University.
An unaltered system could suffer a 68.2tn yuan (£6.7tn, €8.1tn, $11.1tn) pension shortfall by 2033, Deutsche Bank estimated in 2012. The bank forecast that anticipated liabilities would exceed assets by 18.3tn yuan by 2013.