China's President Xi Jinping recalled the giddy days of 1960, when dogmatic communism both defined and united his country and Cuba, on his arrival to Havana.
A triumphant Fidel Castro was the first Latin American leader to forge diplomatic relations with the new China, Xi said in a statement.
Half-a-century later, with the two countries at radically different stages in their communist mutations, China and Cuba are renewing their vows.
While ties were strained during the Cold War, as Cuba sided with the USSR amid Sino-Soviet tensions, the USSR's collapse has allowed Havana and Beijing to reconcile.
Yet, in a post-Soviet world, the allies remain united less by ideology than by economic trade.
Trade
China's generous trade credits have cemented its positon as Havana's largest creditor. The only country to conduct more trade with Cuba is Venezuela.
Bilateral trade between China and Cuba reached $1.4bn in 2013, up from $996m in 2005. Chinese Yutong buses navigate Havana's streets and Chinese Geely cars also feature, while domestic appliances in the country are invariably China-made.
And Beijing has promised to bankroll the construction of an eagerly anticipated luxury golf resort on the island.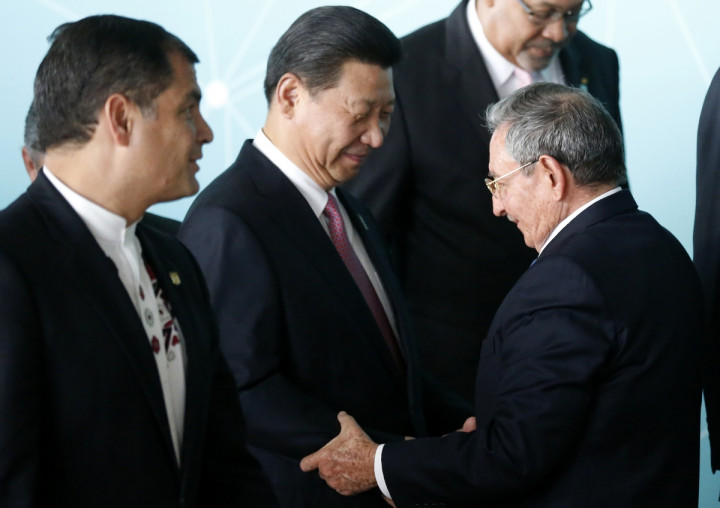 China has rescheduled the country's government and commercial debt, thought to be in the region of $6bn.
It has also granted Cuba a number of long-term, interest-free loans to boost the country's development and maintain political and social stability as Havana embarks on a programme of economic reforms.
Perhaps the most eye-catching reforms have occurred in the country's oldest industries. Overhauling its archaic sugar ministry and establishing state holding company Azcuba led to a flood of foreign investment in 2012.
Modern technology has boosted sugar production above a million tonnes annually, around 400,000 tonnes of which are exported to China each year.
Investment
In a happy coincidence, around 50 Chinese entrepreneurs have travelled to explore the business opportunities on offer.
Xi is keen for China to increase the size of its investment in Cuba and the Cuban government is eager to encourage the same.
"We want Chinese businessmen to invest in Cuba and partner with Cuban companies," said Deborah Rivas, Cuba's director general for foreign investment.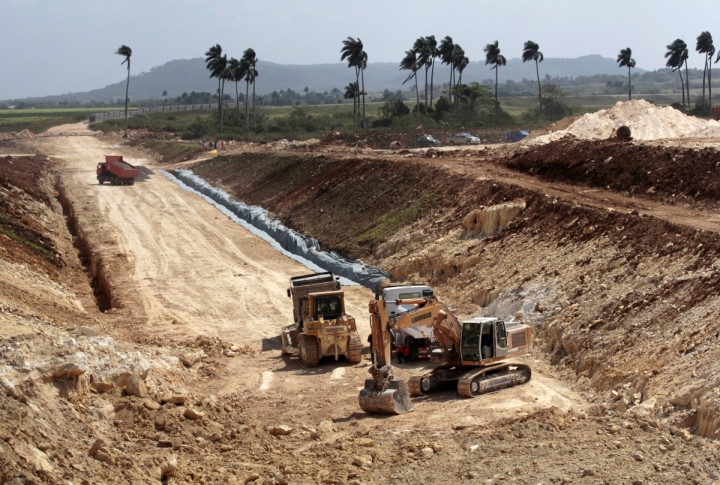 The future Chinese-modelled free-trade zone at Mariel is just one of the incentives tempting the Asian country's business leaders.
Foreign investment laws were amended with China in mind. For the first time, Chinese investors are able to bring in their nationals for construction projects.
Broken Promises
Talks are reportedly under way regarding investment projects in the automotive and pharmaceutical sectors but expectations of a big announcement on this visit remains low.
Previous deals have not come to fruition, as Chinese leaders have expressed frustration at the slow pace of reform in Havana.
The Cuban leadership has previously baulked at the prospect of Chinese labour arriving to carry out construction projects. Businesses lost their appetite for investment after witnessing the inefficiencies of the Cuban system.
"The Chinese are not satisfied with the pace and depth of reforms in Cuba," said Christopher Sabatini, senior director of policy at the Americas Society and Council of the Americas.
"This is ultimately a pragmatic government and it's not about to invest in Cuba for ideological reasons or even for geopolitical, long-term reasons if there isn't a profit or resource to be gained immediately."
Havana has two days to convince the Chinese leadership it will be worth its while.