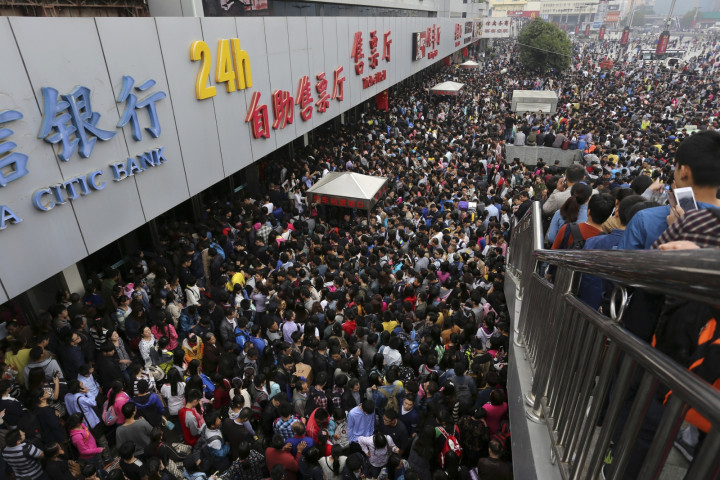 China's retail sales during the benchmark 'Golden Week' slowed to 12.1%, compared with 13.6% last year, which has resulted in concerns over a slowdown in the economy.
Golden Week occurs between 1 October and 7 October and is intended to allow millions of people to take time out of work to travel and spend more than usual.
Retailers usually axed prices and roll out huge discounts to get more people to part with thei cash.
According to China's Ministry of Commerce, the week-long national holiday reeled in 975 billion yuan (£98.7bn, €125.4bn, $158.7bn).
In June, China's Premier Li Keqiang promised that the nation's economy will grow by 7.5% over the next year, therefore avoiding a 'hard landing,' amid business sentiment in the country rising for the second consecutive month.
Speaking at a press conference in London, Li said an abrupt slowdown will "not happen," and that "it would take until the middle of this century for China to become a fully modernised and industrialised economy."
A 'hard landing' occurs when an economy experiences rapid growth followed by a dramatic downturn, perhaps even a recession, after the government moves to halt inflation.
A 'soft landing' sees a high-growth country easing down steadily toward more normal levels of growth.