China's Yuan Slips as Credit Growth Falls and Retail Sales Disappoint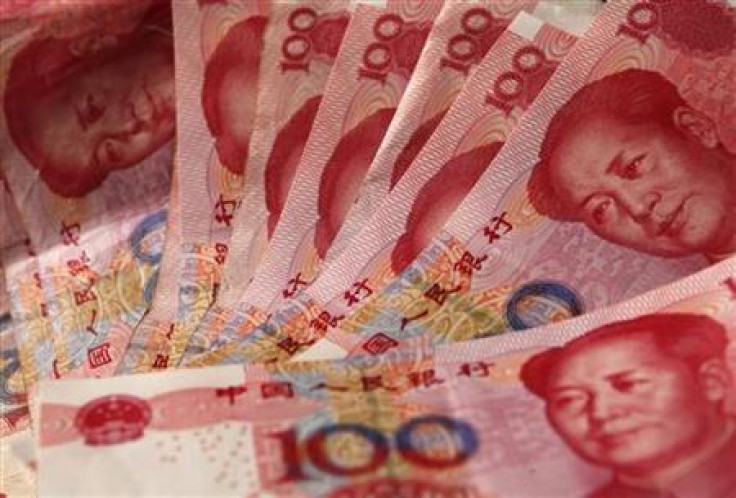 The Chinese yuan continued southward move against the dollar on Wednesday, slipping further off a five-month high touched last week, as data showed the country's M2 money supply growth slowed and new loan disbursals decreased in July.
The industrial output growth slowed to 9.0% from 9.2%, in line with expectations, but retail sales and urban investment growth numbers surprised on the downside, separate releases on 13 August showed.
Given that the targeted stimulus measures in the property sector put in place by the Chinese authorities have helped the 7.5% GDP growth in the country according to the latest data, a decline in credit expansion and money supply growth should make the call for additional boosts louder.
USD/CNY rose to 6.1638, a five-day high, from Tuesday's close of 6.1580, further distancing from the five-month low of 6.1533 hit on 8 August. At the high, the yuan was down 0.09% on the day.
China saw the amount of new loans disbursed decreasing to 385.2 bn yuan in July from 1,080.0 bn yuan in June. Also, the M2 money supply growth slowed to 13.5% from a year earlier compared to 14.7% in the previous month.
Industrial production growth in July was 9.0% from a year earlier, slower than June's 9.2%, matching the consensus. Retail sales growth came in at 12.2%, down from 12.4%, while analysts had been expecting no change in the number.
Urban investment growth in the world's second largest economy slowed to 17.0% in July from 17.3% in the previous month against the market expectations of a rise to 17.4%.
Technical Outlook
USD/CNY has failed to break below the 50% Fibonacci retracement of 6.1533 and the rebound is now eyeing first resistance at 6.1710 ahead of the 38.2% level of 6.1805.
Further higher, 6.1955 and 6.2137 are the two levels to watch for 6.2372. Then there will be no stops until a retest of the April high of 6.2673.
On the downside, the 6.1335-6.1883 area makes the first major support region, which falls near the 61.8% Fibonacci line, and then comes 6.1100 ahead of a stronger line of support at 6.0900.
Further south, the pair will have stops at 6.0720 and 6.0580 ahead of a retest of the January low of 6.0407.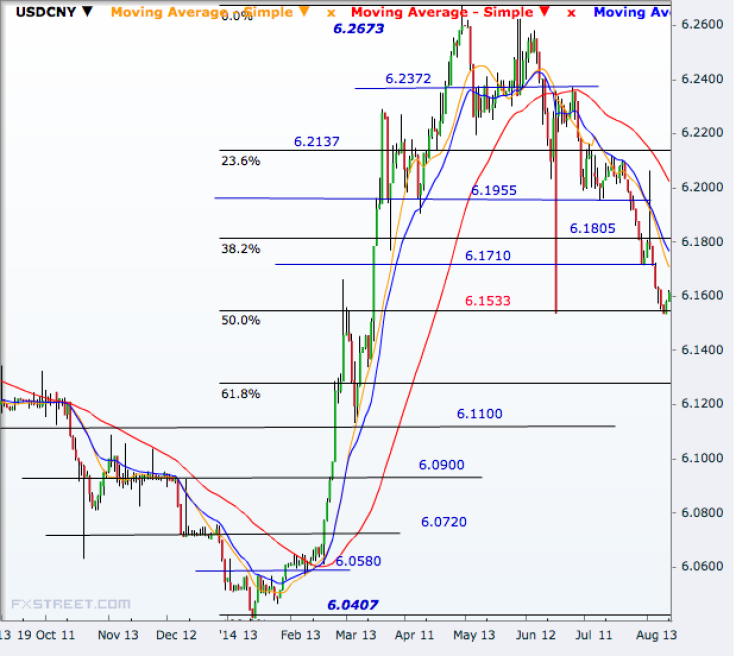 © Copyright IBTimes 2023. All rights reserved.