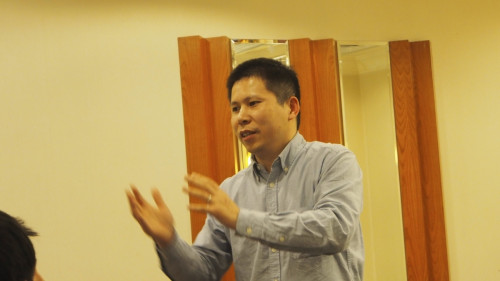 A Chinese activist has been sentenced to four years in prison for organising public protests and demonstrations about corruption in China.
Xu Zhiyong was convicted of "gathering a crowd to disturb public order" and sentenced to four years. The maximum sentence that could have been imposed was five years.
In 2012 Zhiyong started the New Citizens Movement, an organisation with an estimated 5,000 members that held protests in Beijing to fight official corruption, social injustice and government education policies that prevented the children of rural migrants from attending big city schools.
His lawyer Zhang Qingfang told reporters: "The court today has completely destroyed what remained of respect for rule of law in China. He can still appeal, but this outcome was decided by the senior leaders, and there's no hope of changing the verdict."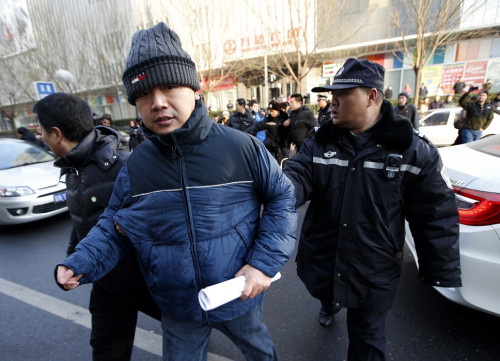 During the trial, which began on Wednesday and concluded this weekend, Zhiyong is said to have delivered part of his manifesto for democratic change in China, which has since been circulated on the internet. Witnesses in court said Zhiyong denounced the trial when his sentence was announced, before being led away by guards.
International legal experts and human rights advocates described the trial as unsound. Zhiyong's lawyers were not allowed to cross-examine prosecution witnesses, whose testimony was submitted in writing only. His defence lawyers were not permitted to call their own witnesses.
The prosecution is the first of a high-profile activist under Xi Jinping, the Communist Party secretary who took power in November 2012. The case is being seen as a barometer of how China's new leadership deals with protesters calling for political reform.
Other participants in the New Citizens Movement also face prosecution, including two who stood trial in the days after Zhiyong's trial. Four others face trial in Beijing, according to Human Rights in China.