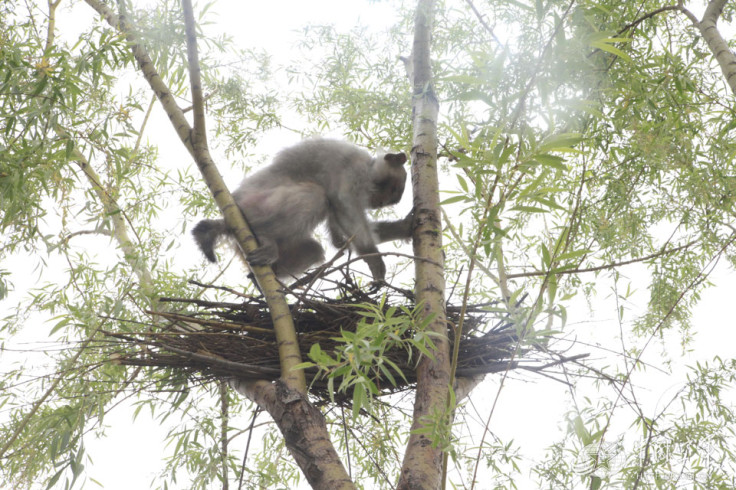 The Chinese Air Force is training macaques to protect its jets from the treat of flying birds by dismantling their nests in trees. Two of the macaques, called Qitian and Ziyun, can destroy a nest in just one minute, military officials said.
Birds have the potential to cause huge damage to aircrafts worldwide, getting stuck in engines and damaging jets. The programme to use macaques was first announced last year, with soldiers involved in the training to get them to run up trees and rip down the birds' nests. Experts also said their odour repels birds from rebuilding their nests in the same spots.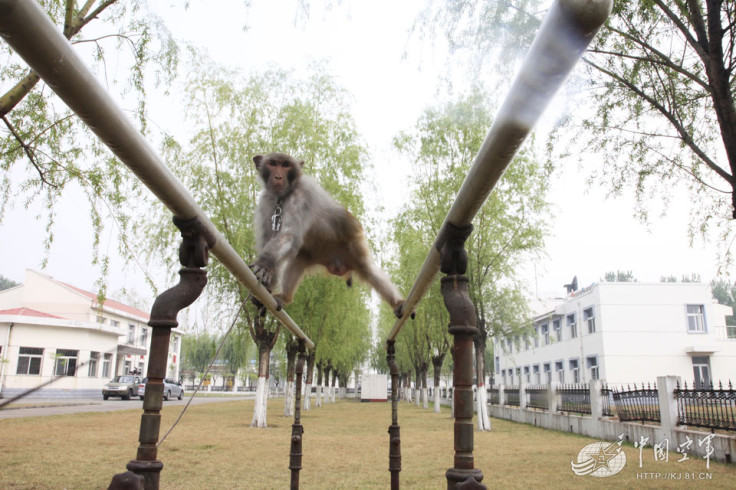 Macaque handlers reportedly call their recruits their "loyal soldiers". According to China's Xinhua news agency, the three macaques took around three months to train fully. They follow orders set by Ma Junliang, an Air Force trainer, who said he shouts "hurry up" at them to encourage them.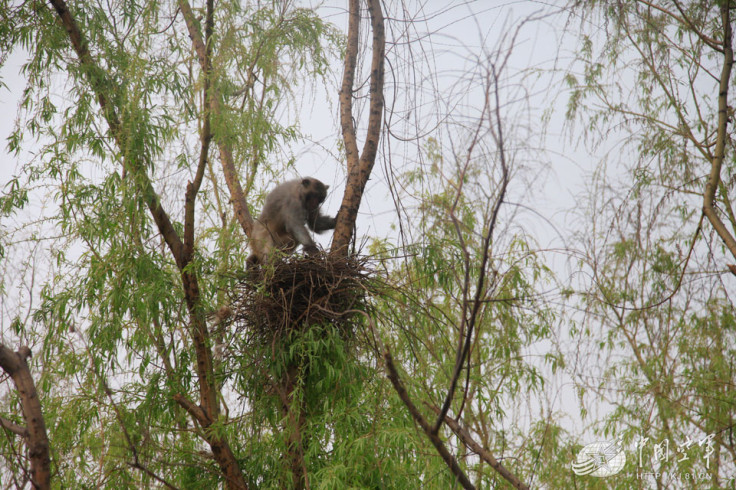 After destroying the bird nests, they are given food rewards. Han Bing, a military official, said the macaque programme was cost-effective, low risk and efficient.
As well as the macaques, the air force also uses 10 falcons that drive birds from the air base. They hover around 100m from their trainer, scaring away the other birds by their presence.