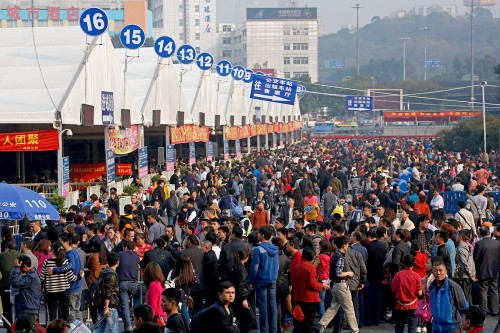 The World Health Organisation has warned the Chinese New Year could bring increased transmission of the H7N9 bird flu infection.
A further six cases of H7N9 bird flu have been confirmed ahead of Chinese New Year, including one death. Another death was also reported by Xinhua after a family of three contracted the disease in Zhejiang Province.
While WHO has not placed any travel restrictions on China following the outbreak, which began last year, it is estimated that 3.65 billion journeys will take place across the country over the coming days for the Lunar New Year.
WHO said that the virus can spread through live poultry and, as such, the Chinese New Year poses a specific threat of infection.
"Further sporadic human cases of H7N9 infection are expected in affected and possibly neighbouring areas, especially given expected increases in the trade and transport of poultry associated with the upcoming Lunar New Year."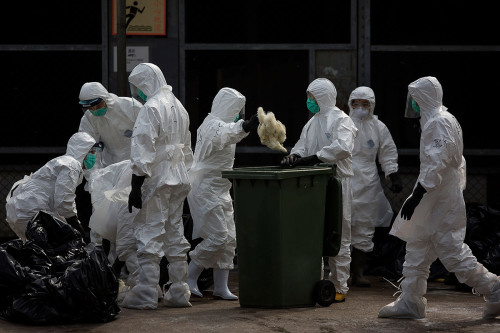 During Chinese New Year, chicken is one of the foods traditionally eaten. According to Xinhua news agency, authorities are preparing to halt live poultry sales for three months from 31 January – the first day of Chinese New Year.
WHO recently confirmed "sporadic" human to human transmission of the disease can occur: "Although five small family clusters have been reported, evidence does not support sustained human-to-human transmission of this virus.
"Sporadic human cases and small clusters would not be unexpected in previously affected areas of China, and possibly neighbouring countries."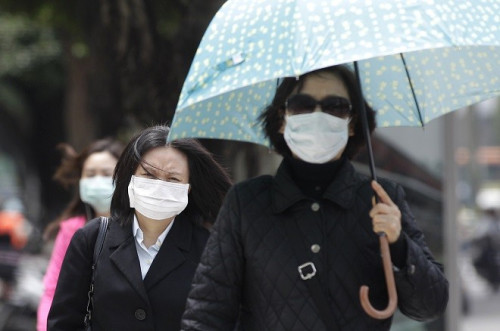 WHO said people should avoid poultry farms and contact with animals in live bird markets. It also said people should not enter areas where poultry may be slaughtered.
Of the six latest cases to be confirmed, five people are a in a critical condition in hospital. A 68-year-old farmer from the Guangdong Province who had been exposed to poultry died on 25 January.
Xinhua also reported a family of three in the Zhejiang Province all contracted the disease. The father, a 49-year-old named Yu, died, while his wife and daughter remain in hospital in a critical condition.
Li Lanjuan, a specialist in H7N9 prevention, told the news agency that while human to human transmission is possible, people should not panic: "So far there have not been any cases in which one person transmits the flu to another who transmits the virus to a third person."