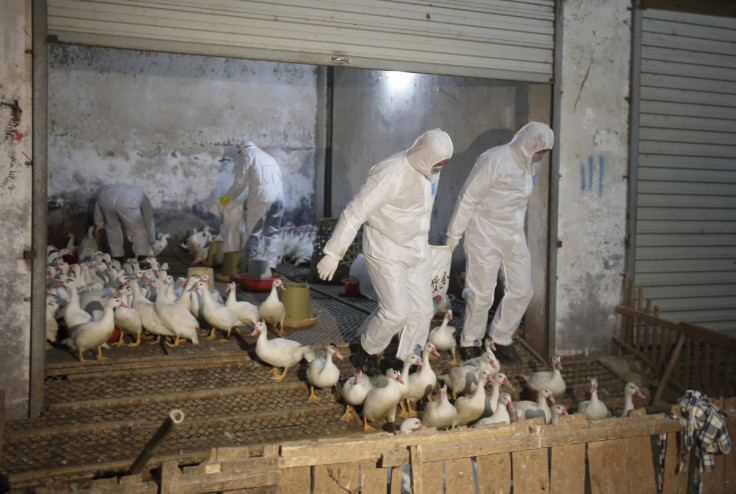 The World Health Organisation has confirmed that H7N9 bird flu can be transmitted sporadically from person to person.
The report into H7N9 came as a further 16 cases of the virus were confirmed, including two deaths in Shanghai.
China's Xinhua news agency said 31-year-old Zhang Xiaodong, an emergency doctor, died from pneumonia and respiratory failure.
Tests confirmed he had been carrying the H7N9 virus. Shanghai Health and Family Planning Commission said he was one of two patients to have died from the disease.
He had started showing symptoms on 11 January and treated himself before he was too ill to do so when he was taken to hospital.
Zhang had not had contact with people with flu-like symptoms and had not had any close contact with live poultry, which is how the disease initially spread when the outbreak began last year.
WHO said that since its last report on H7N9, most cases have reported contact with poultry or live bird markets and that knowledge of the virus in animals remained limited.
"Because this virus causes only subclinical infections in poultry, it is possible that the virus continues to circulate in China and perhaps in neighbouring countries without being detected," the organisation said.
"As such, reports of additional human cases and infections in animals would not be unexpected, especially with the onset of winter in the Northern Hemisphere and as poultry production and movement increase in the region in anticipation of the Chinese New Year Holidays.
"Although five small family clusters have been reported, evidence does not support sustained human-to-human transmission of this virus. Sporadic human cases and small clusters would not be unexpected in previously affected areas of China, and possibly neighbouring countries." WHO said continued vigilance is needed in China to detect infections.
More than 200 people have been infected with H7N9 since March and about 50 deaths have been recorded.
"There's now a clear second wave of this virus," Jake Dunning, of Imperial College London, who has been monitoring the outbreak.