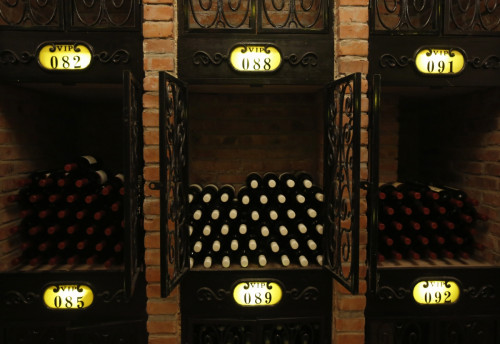 China's President Xi Jinping's discouragement over lavish gift giving, as part of the country's campaign to clamp down on corruption and misconduct by officials, has reduced demand and sales of fine wine.
According to a range of fine wine auctioneers and experts, China and Hong Kong's appetite for the likes of Bordeux has sharply fallen over the last year.
Compiled sales data from fine wine merchants and auctioneers Acker Merrall & Condit, Christie's International, Sotheby's, Zachys Wine & Liquor, and Hart Davis Hart Wine, plunged by 15% to $278m (£167m, €203m) in 2013.
However, despite the drop in sales, Hong Kong still remains as the largest global centre for wine auctions after claiming $100m worth of sales, across five fine wine houses in the country.
"The Chinese government has clamped down on gift-giving and the market for Chateau Lafite has been hit particularly hard," said Miles Davis, partner at Wine Asset Managers.
"We don't see that coming back for some time."
The Liv-ex Fine Wine 50 Index, which tracks top Bordeaux wines, fell 3% in 2013 and 10% in 2012.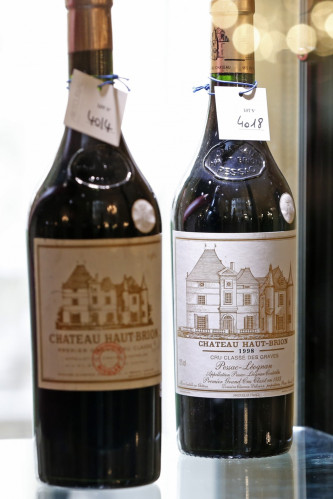 Wine investment experts had previously told IBTimes UK that Chateau Lafite Rothschild and Chateau Pontet Canet were on the watchlist for wines, which were set to soar in price, with the matured China market being at the helm of demand.
For example, a Chinese investor bought a 12-bottle lot of Romanee-Conti 1978 for $474,000 (£285,572, €346,625) on 23 November.
However, signs that China's overall fine wine demand was waning were particularly obvious when a famous wine retail chain in Haikou, China reported a 40% plunge in sales, with the greatest declines among high-end wine, in October last year.
"There were quite a large number of customers coming to purchase fine wine as a gift for business purposes during mid-autumn holidays since 2001 to 2012, but strangely we can hardly see any customers like that this year", said Song Huang, chairman of Hainan Song Light Wines at the time.
However, domestic China reports say that while fine wine demand is waning, medium and low end sales are growing.
For example, the Hannan Huanrui trading company revealed in October last year that their lower end wine, priced between £20 to £80, grew more that 30% in 2013.