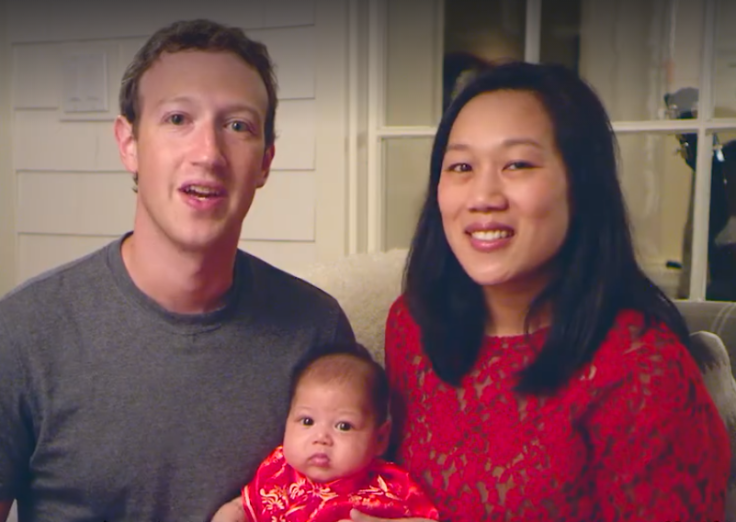 Mark Zuckerberg celebrated the Chinese New Year, which falls on 8 February, with an early video message from him and his wife Pricilla and baby daughter Maxima. The Zuckerbergs posted the video on Facebook in which their wished all users a Happy Lunar New Year in Mandarin, in keeping with the essence of the festival.
"Happy Lunar New Year from Priscilla, Max and me! In the Year of the Monkey, I hope you and all your loved ones find happiness, health and good fortune," the Facebook CEO wrote alongside the video.
Speaking about the previous night's annual Lunar New Year celebrations, Zuckerberg mentioned that they had hosted famous chefs from China "representing many different cuisines for everyone at Facebook to experience". "My favourite was duck," he added.
The couple's two-month-old daughter is seen restless in the video. Zuckerberg announced that they had also chosen a Chinese name for her. "Her name is Chen Mingyu," he said, explaining that while Chen was her mother's family name, Mingyu represents "our hope for a brighter tomorrow for the world".
The Facebook founder had studied Mandarin prior to his first visit to China with his then-girlfriend Priscilla.