One of London's most beautiful gardens is being illuminated with hundreds of Chinese lanterns to welcome the Lunar New Year. The Magical Lantern Festival features an Imperial Palace, a Terracotta Army and a 66-metre-long dragon in the gardens of Chiswick House.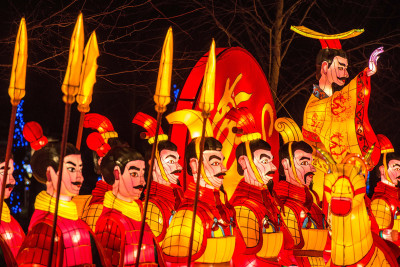 The lanterns have been brought over from China and installed in the neo-classical gardens of the Palladian villa, built in 1729. Giant glowing waterlilies float on the lake, while the story of the Monkey King is depicted in a wooded area. In a nod to Chiswick House being a former home to wild and exotic animals, there are giraffe, kangaroo and antelope lanterns alongside more familiar British creatures like squirrels and swans.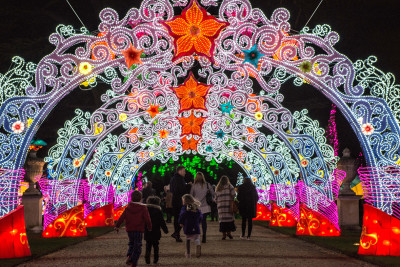 Lord Oxmantown, one of the organisers of the festival, told Reuters there's been a long cultural history between China and the stately homes in England. "In the great houses in England and in Europe you will find masses of Chinoiserie, you will find masses of Chinese artefacts or wonderful furniture, so to have wonderful Chinese lanterns in English landscapes, I think, is a perfect harmonisation and continuity of what you already see in the great houses from the 18th century, the 19th century."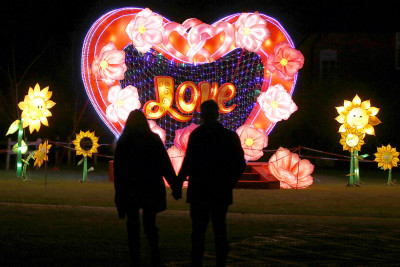 Chinese New Year is on Monday 8 February 2016. London's official Chinese New Year celebrations take place on Sunday 14 February in Trafalgar Square and are expected to draw tens of thousands of people. The Magical Lantern Festival at Chiswick House will run until 6 March.