Chinese Su-27 Warplane 'Intercepts' US Navy's P-8 Poseidon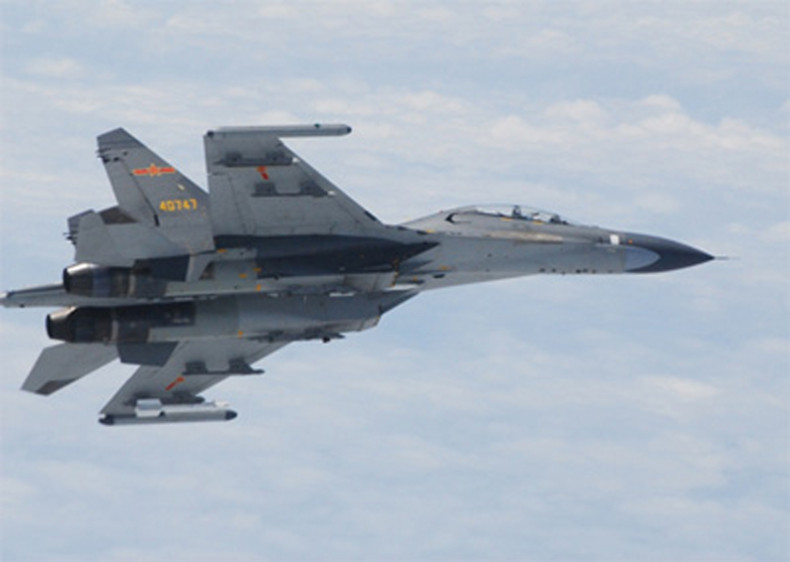 An armed Chinese aircraft has made "several passes" by a US navy jet in a perilously close mid-air encounter, the Pentagon has said.
Following the incident, the US has launched a formal protest with the Chinese authorities through diplomatic channels.
"It was very, very close and very dangerous. ... I think the message they were apparently sending is they were resisting the flight of that patrol aircraft," Pentagon spokesperson Rear Admiral John Kirby told reporters.
The mid-air drama took place on 19 August in international airspace while the US Navy's P-8 Poseidon was on a routine patrol mission east of Hainan Island.
At first, the Chinese Su-27 warplane cruised directly under the American jet at least three times within a distance of about 50 to 100 feet.
Shortly after that, the Chinese jet zoomed past perpendicular to the American jet from underneath displaying the weapons payload in its belly, before performing a barrel roll above the US jet, the Pentagon said.
Beijing has not formally responded to the report.
This is not the first time the US has levelled such accusations against Chinese jets. According to the Pentagon, there have been many incidents of "unsafe intercepts" of US aircraft since 2013.
Kirby said: "You're not supposed to do a barrel roll over an aircraft. I think the message that they are apparently trying to send was [to prevent] the flight of this patrol aircraft. The message we're sending back to China is that's unacceptable and unhelpful to the military relationship that we would like to have with them."
"We have registered our strong concerns to the Chinese about the unsafe and unprofessional intercept, which posed a risk to the safety and the well-being of the air crew, and was inconsistent with customary international law."