Chinese Tourist Gao Huayan Abduction: 'Abu Sayyaf' Islamist Kidnappers Demand £6.7m Ransom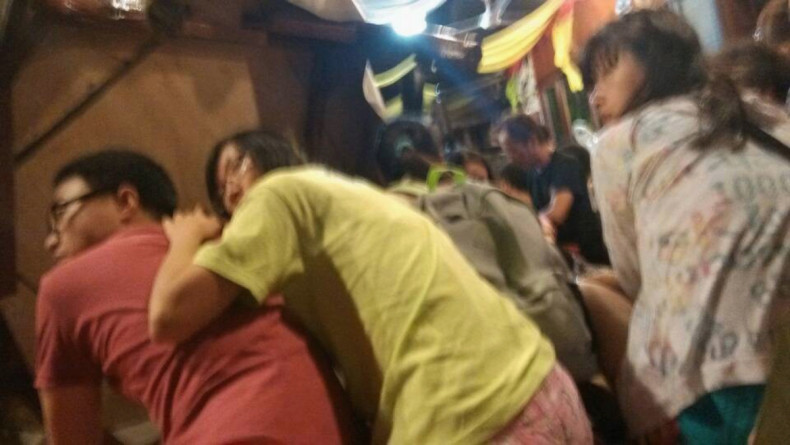 Gunmen who kidnapped a Chinese tourist from a popular tourist resort in Malaysia have demanded a ransom of £6.7m, Malaysian authorities have confirmed.
Gao Huayan, a 29-year-old woman from Shanghai, was abducted by an armed commando of suspected Filipino rebels who attacked the Singamata Reef diving resort in the Semporna region of Borneo Island.
"We have received a note that the kidnappers have asked for 500m pesos or RM36.4m (£6.7m) as ransom," Malaysian Home Minister Ahmad Zahid Hamidi said.
"Gao's family has appointed someone to negotiate for her safe release.
"We have sent our team, the police and the negotiators to discuss through their so-called appointed middle person to negotiate the reduction of ransom," Zahid said.
Gao was abducted alongside Marcy Dayawan, a 40-year-old hotel receptionist of Filipino origin. Zahid said they received no ransom request for Dayawan.
The two women were led away by six men armed with pistols, who had approached the resort with a wooden speed boat late in the evening.
The armed men raided the hotel, spreading panic among the guests, and then fled by boat.
The Singamata Reef Resort, cottages and restaurants on stilts are popular with Chinese tourists.
The kidnappers are believed to be members of Abu Sayyaf, a militant Philippine Muslim group, a Philippine intelligence official said.
Abu Sayyaf have also carried out seaborne kidnappings in the region before.
The group uses ransom money to fund an Islamic separatism campaign in southern Philippines, considerably weakened by a US-assisted Philippine military crackdown in recent years.