Pop star Chris Brown has reportedly moved on from model girlfriend Karrueche Tran and found love again and this time with a Kardashian sister.
The Loyal singer is rumoured to be dating Kendall Jenner post his very public breakup with his 26-year-old girlfriend of five years, Media Takeout reported.
The website also claims that the Chris-Kendall dating reports are not based on rumours, but are '100% correct.'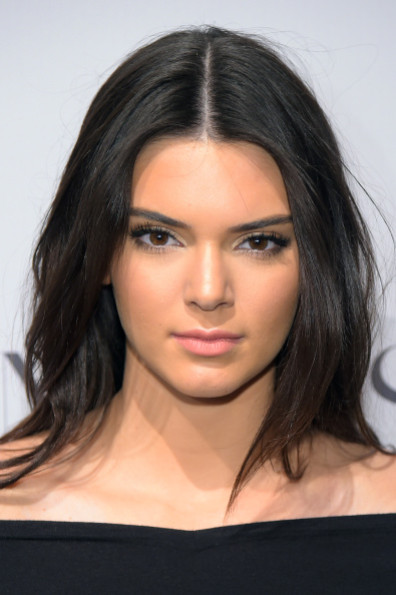 However, a source close to the singer told the website that Brown is not rushing into another relationship and has no plans to feature as a guest star in Keeping Up With The Kardashians.
"Chris and Kendall messed around before, but it wasn't really nothing cause Karrueche was around. Well Karrueche isn't here no more, and Kendall is a cool [girl]," the source told Media Takeout.
"Chris [Brown] is not built like Kanye [West], he's not going to be all on their show wearing Christmas sweaters and sh-t."
Meanwhile, there are reports that the Love More singer used Tran in order to make Rihanna jealous and ultimately win her back, Hollywood Life reported.
Perhaps this is the reason the aspiring model is not taking any of the rapper's apologies seriously and going back to her on-again-off-again boyfriend.
"She's trying to teach Chris a lesson after he basically said the most messed up things to her ever. Granted, they were in a heated argument and Chris snapped and told her that 'when we first met, you were just a pawn in my game and I was really using you to make Rihanna jealous,'" a source told Hollywood Life.
The 25-year-old rap singer has recently bought a ring for his American model girlfriend but it appears too late for the singer to please his girl.
"She forgives him but man, that will never escape her mind. Him telling her that, even though they both were arguing and saying things they shouldn't have, Karrueche felt like that cut her open and she's still bleeding from that," the same source added.