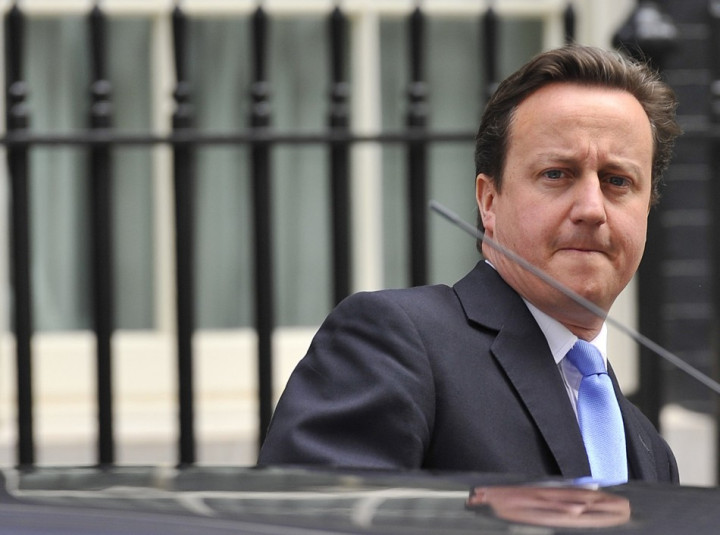 David Cameron was made to sweat at Prime Minister's Questions over claims that he hid from the Leveson inquiry "embarrassing" personal emails between himself and disgraced News of the World editor Rebekah Brooks.
The matter of prime ministerial emails allegedly withheld from the inquiry into press standards set up in the wake of the News International hacking scandal was raised by Labour MP Chris Bryant in a tetchy exchange with Cameron.
The stash of communications reportedly runs to dozens of documents and may reveal yet more personal details of the relationship between Cameron and Brooks, Bryant suggested.
Hinting at their potentially damaging content, he said: "When the truth comes out, the prime minister won't be laughing.
"Why won't the prime minister publish all the texts, emails and other forms of correspondence between himself and his office, and Rebekah Brooks and Andy Coulson and News International, so that we can judge whether they are relevant?
"Is it because they are too salacious and embarrassing for the prime minister or is it because there's one rule for the prime minister and another one for the rest of us?"
Cameron dodged answering by insisting that Bryant apologise for "untrue" comments previously made about his relationship with figures under investigation by police in their hacking inquiries.
Downing Street said the emails in question were not disclosed because they were not relevant.
"All the material the inquiry asked for was given to them," a spokesman said.
Cameron came in for ridicule earlier this year when Brooks told Leveson that he signed chummy text messages with "LOL"- without understanding that it meant "laugh out loud" or "lots of love".
Brooks faces charges of conspiring to intercept communications and corruption. Husband Charlie Brooks was charged with concealing documents from police investigating illicit payments to officers.
Ed Miliband Turns 'Pleb' Screw but David Cameron Stands by Chief Whip Andrew MItchell